We recently released our free Data Export add on which gives estate agents access to their data at anytime, at the click of a button. We believe your data shouldn't be trapped in a property CRM where you can't get to it, so we released this add on to give you free access to it in CSV format so you can keep a backup, or use it to migrate your data elsewhere.
We've already seen a lot of estate agents take advantage of this and have received some great feedback. The latest versions of the add on have had some enhancements added that we wanted to share:
Export History and Notes
You can now export your entire agency's history to CSV. Everything you see under the 'History and Notes' tab of a record in Property Hive will be included, including mailouts sent to applicants, status changes, price changes and more.
Export Custom Fields
Custom fields such as statuses, property types and locations can now also be exported.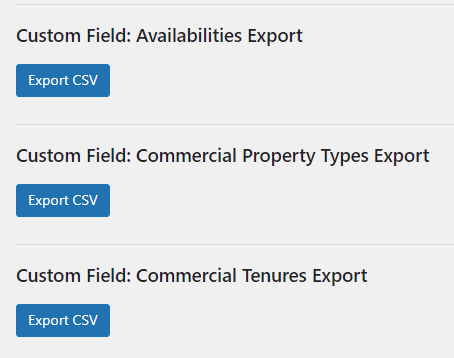 All of the custom fields you can manage under 'Property Hive > Settings > Custom Fields' will be included here.
We've already got lots more plans for the future of this add on so watch this space for the next iterations.