With Property Hive it's easy to import your data using our Property Import and Data Import add ons, but exporting not so much. We believe, as it's your data, you should have easy and full access to it at all times.
That's why we're introducing the first iteration of our free Data Export add on which allows you to export everything in Property Hive, from properties to sales, to a CSV file should you wish to have a backup, or if you're looking to do some sort of migration exercise.
Once you've downloaded the add on, simply navigate to 'Property Hive > Export Data':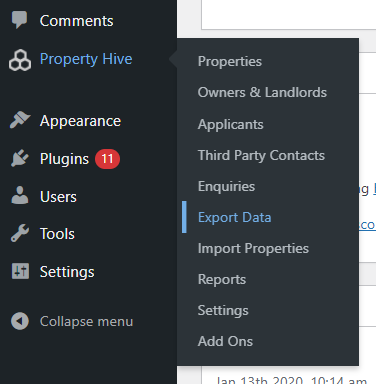 You'll then have the option to choose what you want to export: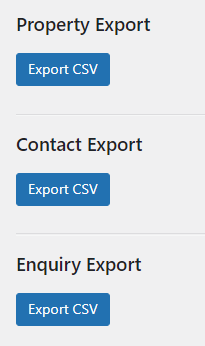 This first iteration will dump all of the data into a CSV, including post data, meta data and taxonomies.

We already have lots of plans for the next version of this add on and look forward to seeing it grow and becoming a valuable tool for your agency.