How To: Migrate Your Data To Property Hive
18th February 2021
---
We recently put a post together about open source software and whether 2021 is the year to take the leap from expensive CRM software that charges monthly fees, to a service that's more community driven, cheaper to use and has more flexibility to build your estate agency system the way that works for you.
With more and more estate agents making the switch to Property Hive as their chosen estate agency CRM we wanted to demonstrate how migrating your data across is possible.
As part of our dedicated Data Migration Service we can perform migrations from all of the leading estate agent CRM software providers such as Jupix, Reapit, ExpertAgent, Vebra Alto, Dezrez and many more. The only thing we need to be able to do this is access to the data in CSV format and we handle the rest.
For those of you that are a bit more hands on we're going to show you just how easy it is to migrate your own data into Property Hive.
To start you'll need to purchase our Data Import And Migration Add On.
Once you've installed and activated the add on you will need to navigate to 'Property Hive > Data Import' from the WordPress menu.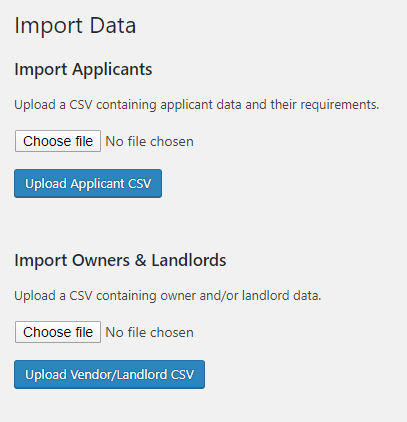 From there you will be given the option to upload CSV files containing everything from applicants to sales.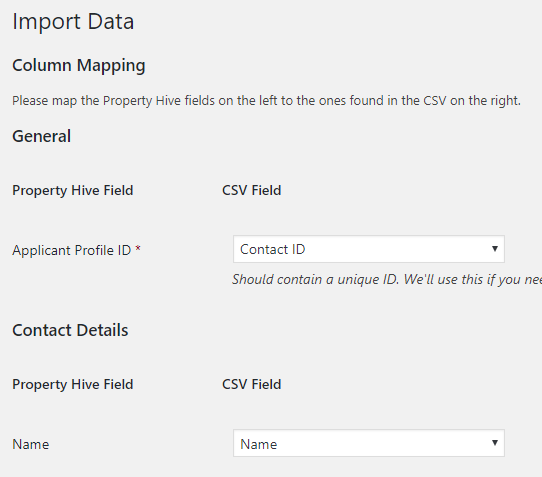 When you have uploaded your CSV file you will be taken through a step-by-step wizard where you'll be able to choose the fields you have present in the CSV and map these to the relevant Property Hive fields.
Once your CSV data is imported and you've mapped your fields correctly then you're all done!
Did you know you can also sign up to our mailing list below to keep up to date with new products, services and updates that are available?