Updated Stamp Duty Calculator To Support September 2022 Rates
28th September 2022
---
On Friday 23rd September 2022 Chancellor Kwasi Kwarteng announced his first budget with changes being made to Stamp Duty Land Tax (SDLT).
In line with this announcement, we've updated our Stamp Duty Calculator add on for WordPress to reflect the revised rates.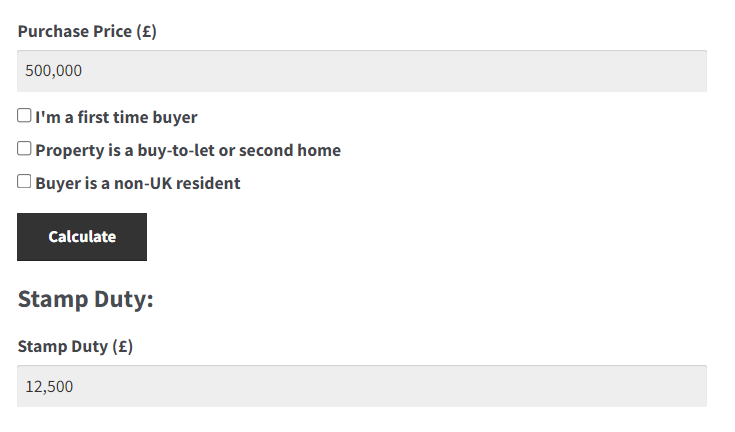 These changes are believed to be permanent with no indication that this is a temporary measure, however we'll continue to monitor this and keep the add on updated accordingly so you can rest assured that your website is always using the latest information for your users.