Property Hive Version 1.4.79 Released
9th March 2021
---
The latest version of Property Hive, version 1.4.79, has just been released and is available to update to through WordPress now. Below you'll find a list of what's been included in this update:
New Viewings Workflow
When clicking into a viewing from a property or contact record we'll now show a popup that shows the viewing details, allowing you to add notes and perform actions, and paginate through them without needing to click into the actual viewing.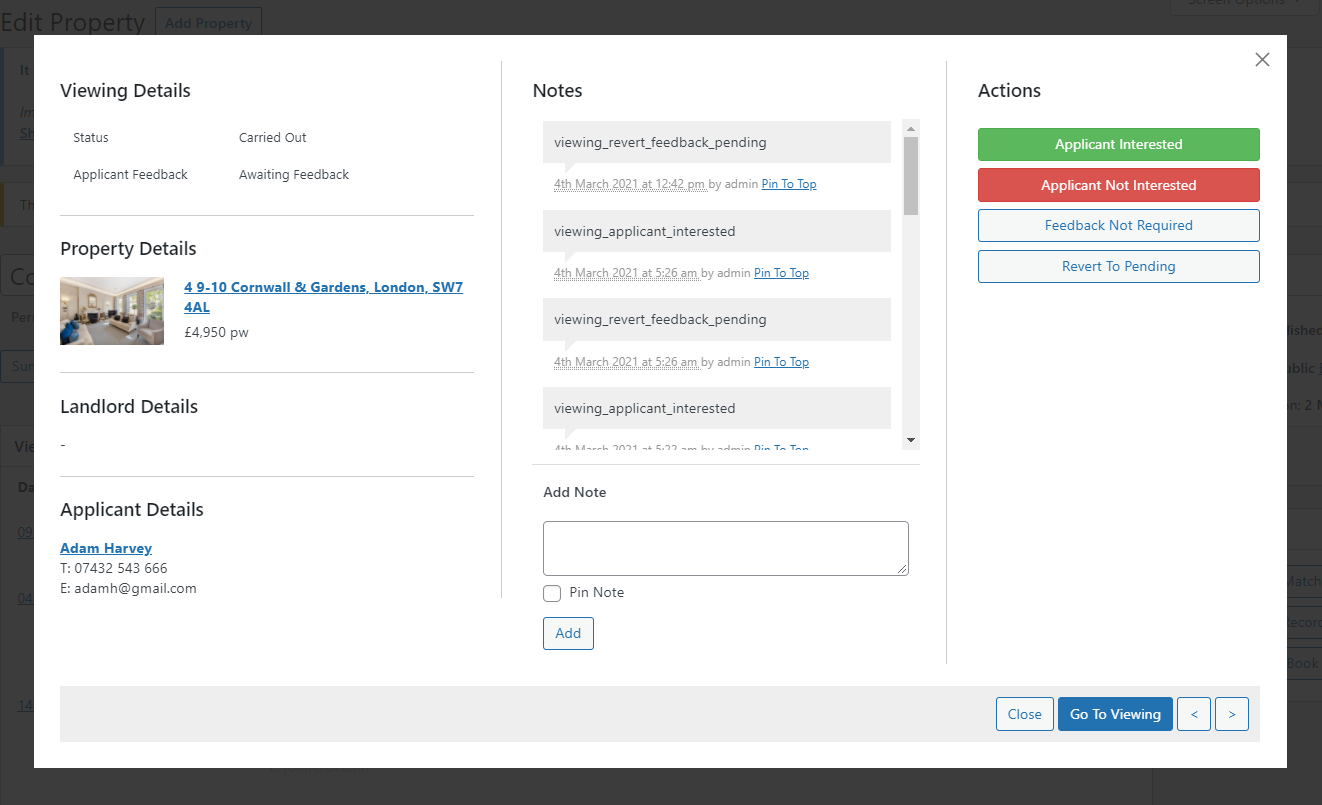 This means following up and updating viewings is now a much quicker process, and you no longer get taken away from the property or applicant in question.
New 'Dear' Field on Contacts
How you address your contacts in any correspondence is important. As a result we've now added a new 'Dear' field to contact records with corresponding tags so you can now customise how their name appears in emails, documents and SMS messages.
You'll find this new field when editing a contact record:

If left empty we'll default back to the full name entered as it worked previously.
And More…
* Added ability to add additional applicants to an existing viewing
* Added ability to store multiple applicants against offers and sales
* Added new filter 'propertyhive_email_process_limit' to set the number of emails processed per batch from email queue
* Added Luxembourg as supported country
* Corrected misnamed variable to prevent potential error notice on notes grid
* Corrected chance of PHP notice showing on offers and sales grids when the applicant didn't have any contact details entered
* Declared compatibility for WordPress 5.7
Want to keep updated with our latest releases, new features and products? Simply sign up to our newsletter below;