Property Hive Version 1.4.75 Released
5th January 2021
---
Our first release of 2021 has just been put out in the form of Property Hive version 1.4.75, available for download now.
Below you can find what's been included within this new version:
New Elementor Widget: Tabbed Property Details
We've introduced a great new widget for Elementor which allows you add tabbed details to a property details page.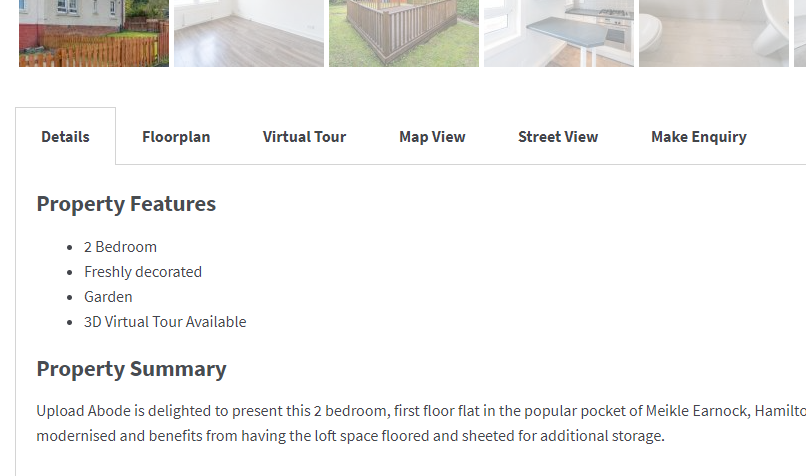 Only the applicable tabs will display. For example, if a property doesn't have a brochure then the 'Brochure' tab won't be shown.
Within Elementor you'll have full control over which tabs to output, the order in which they appear, and the information included within each tab.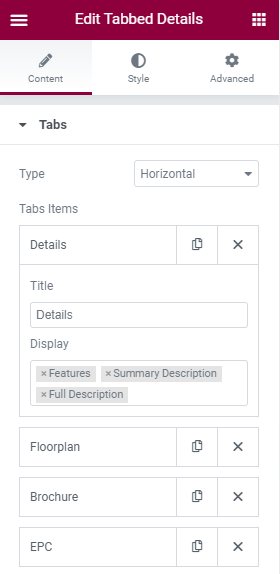 As well, you'll have full control over the styling, sizes and colours of the tabbed output.
And More…
Display all applicant profiles when editing requirements, if multiple exist
Added support for multi-select dropdowns in registration and requirements forms on frontend for locations, property types and any additional fields of type multi-select
Increased default max zoom level of OpenStreetMap on property edit screen
Optimisations to recent 2nd/3rd viewing functionality
Corrected issue with notes grid not re-loading after adding a note. Occurred when mailouts existed in the notes history
Add new actions to property coordinates meta box in preparation for upcoming what3words add on
This new version is available to update to through WordPress immediately. Our next release is going to be a big one, so watch this space.