New Third Party Integration: what3words
12th February 2021
---
what3words have revolutionised the way we find locations. Realising how hard it can be to find places and that current methods of searching for precise areas aren't accurate enough, they have divided the world into 3 metre squares, giving each one a unique combination of three words.
With what3words making waves in the navigation industry, they've used their unique service to help emergency services, aid people in meeting with each other and are now providing a useful service for people searching for properties too.
With many critically acclaimed reviews and thousands of businesses already using what3words, we've created a new add on to integrate with them.
Key Features Of The Add On
Manage Custom Locations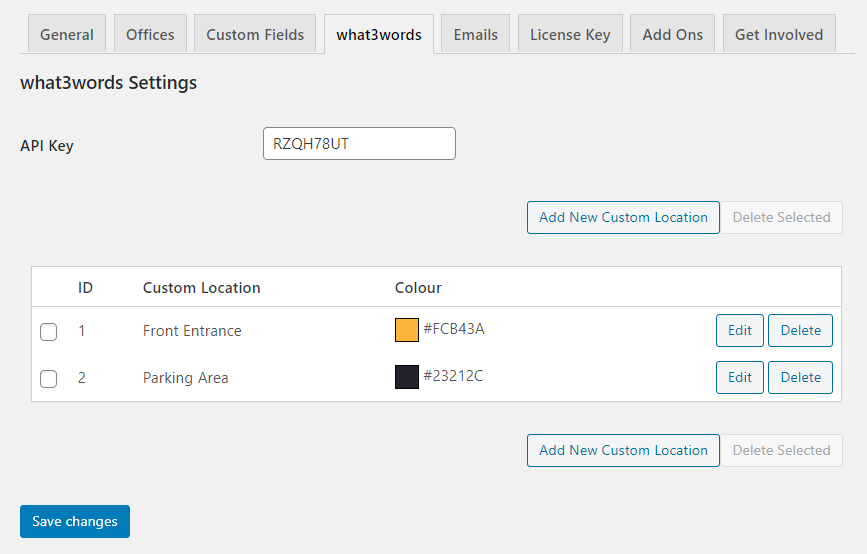 Once you've installed our new what3words add on, you can navigate to the settings area where you can manage any additional locations that you wish to specify on your properties. These settings allow you to add new custom locations such as garages, front door entrance or even where outbuildings are, edit existing locations and change the colour of them making it easier to identify them when shown on a map.
Specify the property what3words location and precise other key locations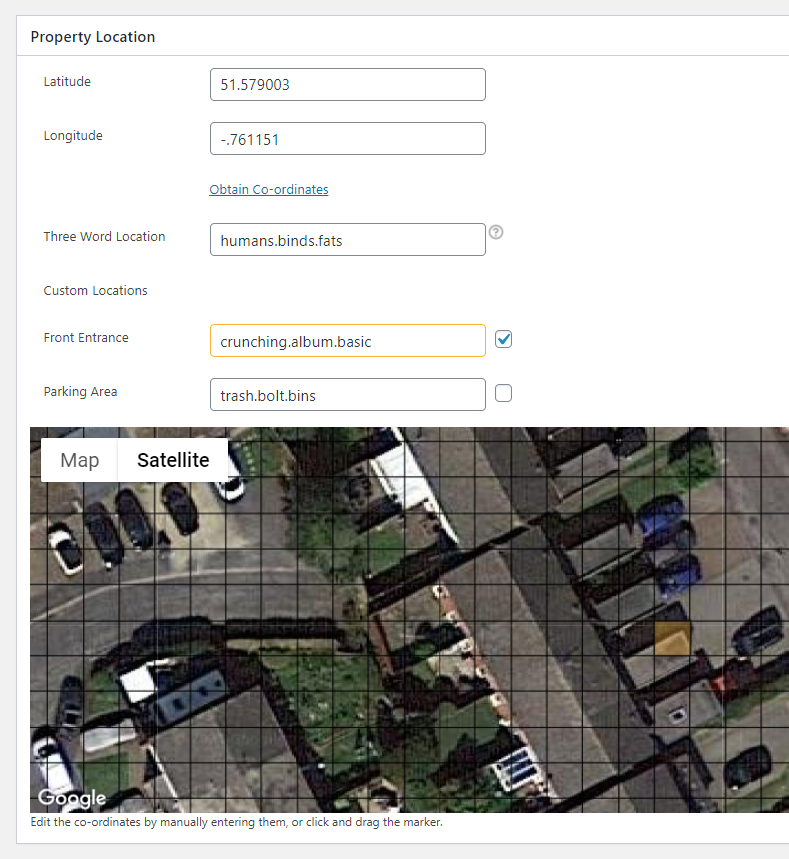 In the property settings previously we just had latitude and longitude to specify th location of a property. With the what3words add on installed, this will now automatically convert the coordinates to a unique 3 word location.
When specifying additional custom locations, such as parking, board location, or others, we'll overlay a 3×3 metre grid over the map allowing to click on the map and set the precise location of these points.
Specific locations presented to users searching for property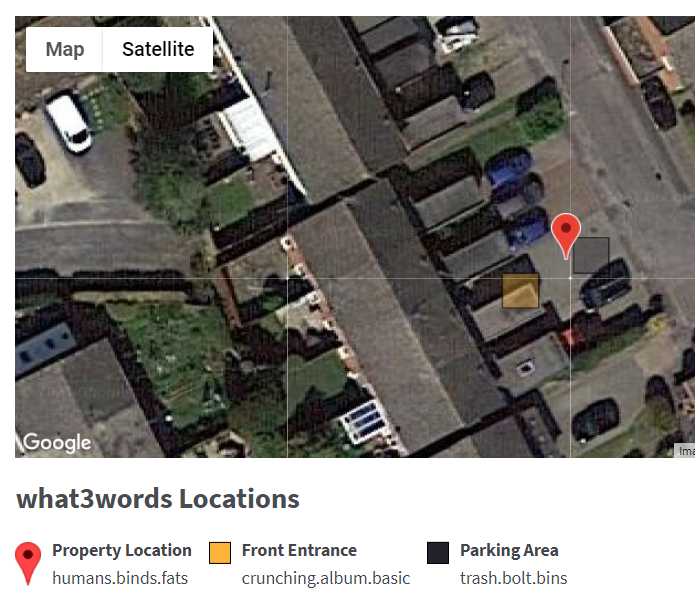 Once you've set up and specified your unique locations these will then display on the front end of your site. When users view the property on a map they will be able to click on the custom locations and see exactly where these are located using the colour-coded key.
Include what3words location in viewing confirmations and more
Once everything is set up you can include a property's unique what3words location anywhere on the property details page, in your viewing confirmation emails and more, using the [what3words_location] shortcode.
This is definitely one of our most exciting and forward-thinking third party integrations so far and we look forward to seeing how what3words continue to revolutionise the way we locate people and places in the future.