New Add On Released – Send To Friend
18th January 2018
---
Now you can allow your visitors to share properties with others by adding a Send To Friend feature on your estate agency website.
We've added another add on to our ever-growing suite, this time in the form of a new Send To Friend feature. Using this add on you can allow users of your website to quickly email details of a property they've found to someone else.
Once activated, a new button will automatically appear on the property record and, when clicked, will allow the user to fill in their friend's details, along with an additional message. This then instantly gets emailed to the recipient.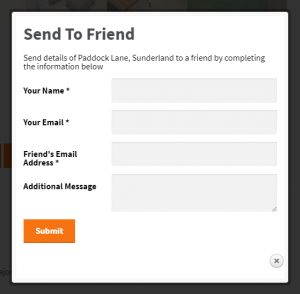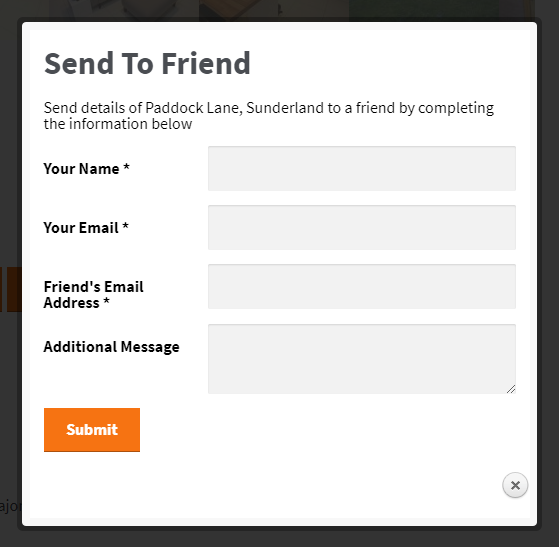 We've also built the add on with customisation in mind. Using shortcodes such as [send_to_friend_form] you can place the form in a different position on your site. We've also made the form template overridable so you can fully customise the layout.
We hope you enjoy this new add on and that you will choose to use it on your estate agency sites.
View And Purchase Send To Friend Add On