Today sees the release of our ninth premium add on, Printable Brochures. With this add on for Property Hive you can give your website visitors the ability to create print-friendly details of the properties that they are interested in.
Having the ability to print the details of suitable properties is often an overlooked feature when building an estate agency website. After being so focussed on what's appearing on the screen, it's easy to forget that potential buyers and renters might want to view the details offline.
Property details that can be printed are advantageous for a number of reasons:
– They allow users to keep a record of suitable properties. Instead of having to go back and forth between websites where properties were listed, it's easy to print them all off and have them in one place
– They're great for passing to friends and family. From my own experience when buying a house, showing the printed details to close ones was much easier, and personal.
– They're perfect for taking to property viewings. Again, talking from my own experience, taking a copy of the details along to viewings was invaluable as they acted as a reminder for who the agent was, what the property looked like, and what features the property had before I'd even stepped through the door. When potential buyers and renters are viewing ten plus properties it's easy to forget which property was which.
With this new add on we aim to make printing property details easy. Upon activation you'll instantly have a button added to the property page on your website allowing the user to print the details from a popup, or even as a PDF.
The full of list of features can be found on the dedicated add on page, however, we've included a few of the key features below:
– Multiple pre-built layouts to choose from, or make your own.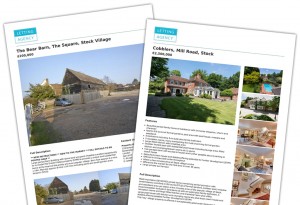 – Add a custom header image containing your logo, branding and contact details.
– All layouts include the property details, images, floorplans, a map, features, and the full description
– Output the details for printing in a new tab, or convert them to a print-ready PDF.
Priced at just £24.99, we're really excited at releasing this add on and hope you enjoy adding this simple but super-important feature to your own estate agency website.