New Add On: Property Board Management
26th January 2016
---
Today we've released our fourth premium add on to further expand the functionality of Property Hive. This one, titled 'Board Management' allows you to manage your boards and board contractors.
Priced at just £24.99, this add on provides you with the ability to configure the board statuses you'd like to use, set your default board contractor, and allows you to record a variety of information about the board for each property, including contractor, status, date required, and any additional notes.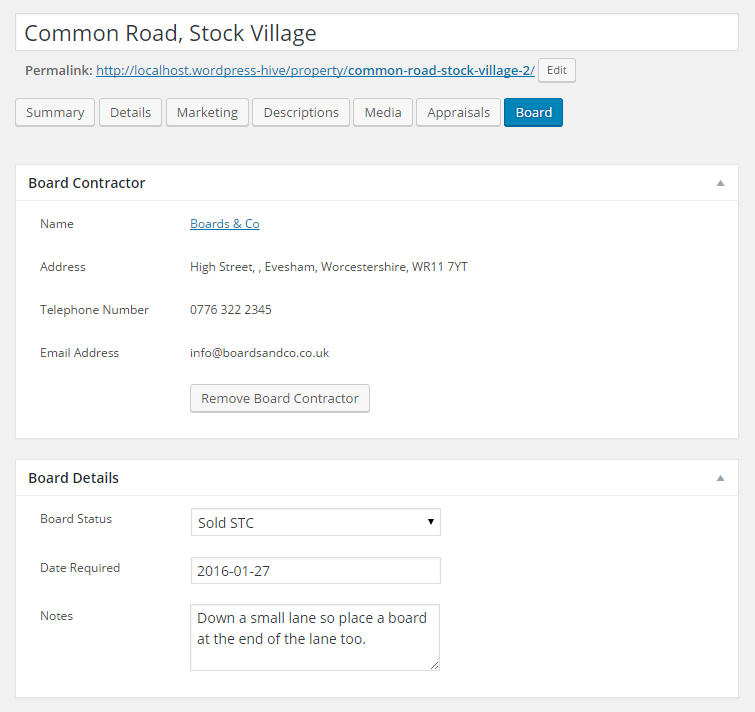 We hope you enjoy this add on. We're always looking to continue to grow our range of add ons, with many more planned for the forthcoming weeks.
View Details and Purchase Add On