Case Study: Turner Property
2nd July 2020
---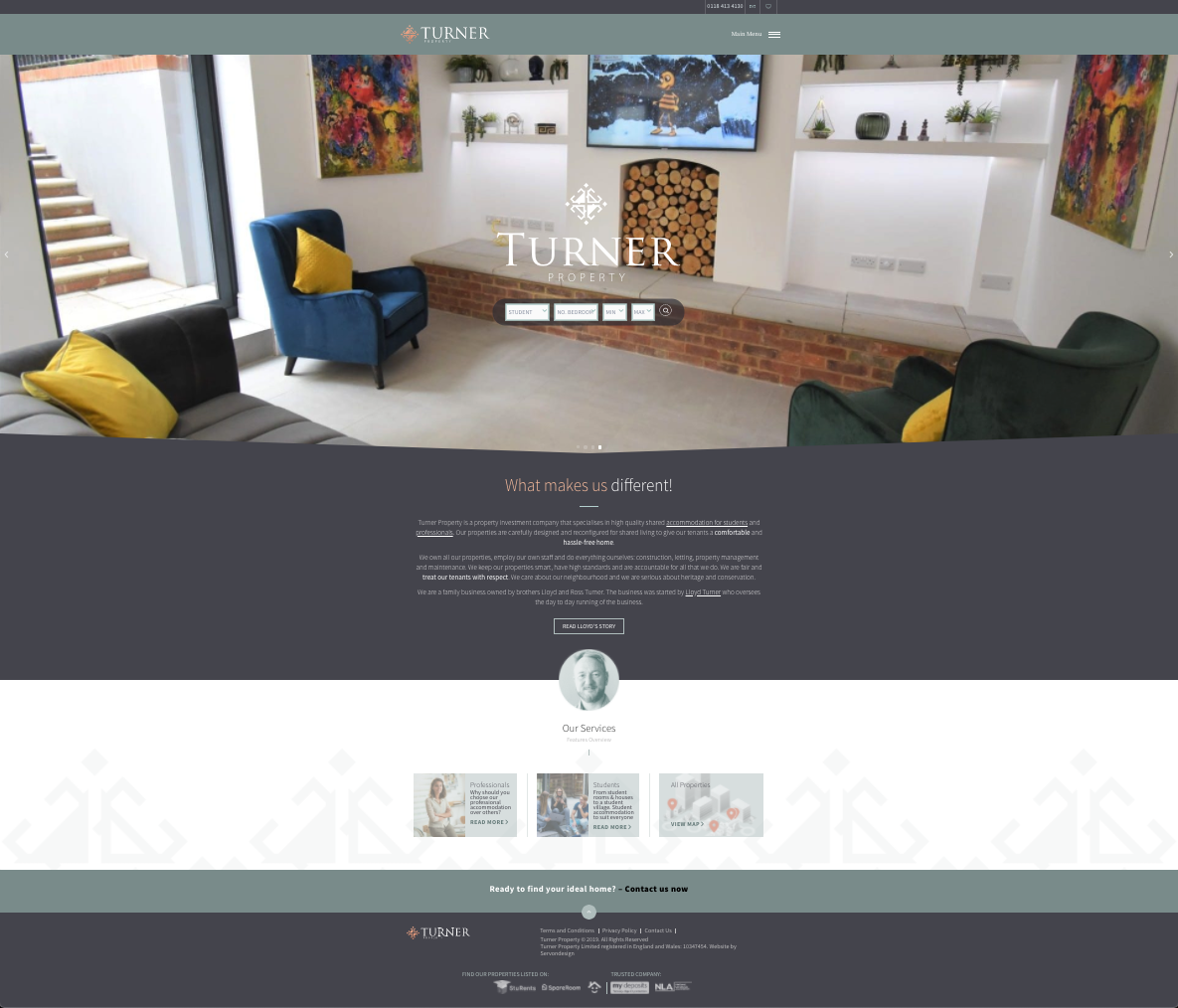 Turner Property is a privately run student housing company based in Reading, Berkshire. They were keen to create their first website to expand their business. Using one of Property Hive's recommended design agencies, Servon Design, they now have a beautiful website built around Property Hive.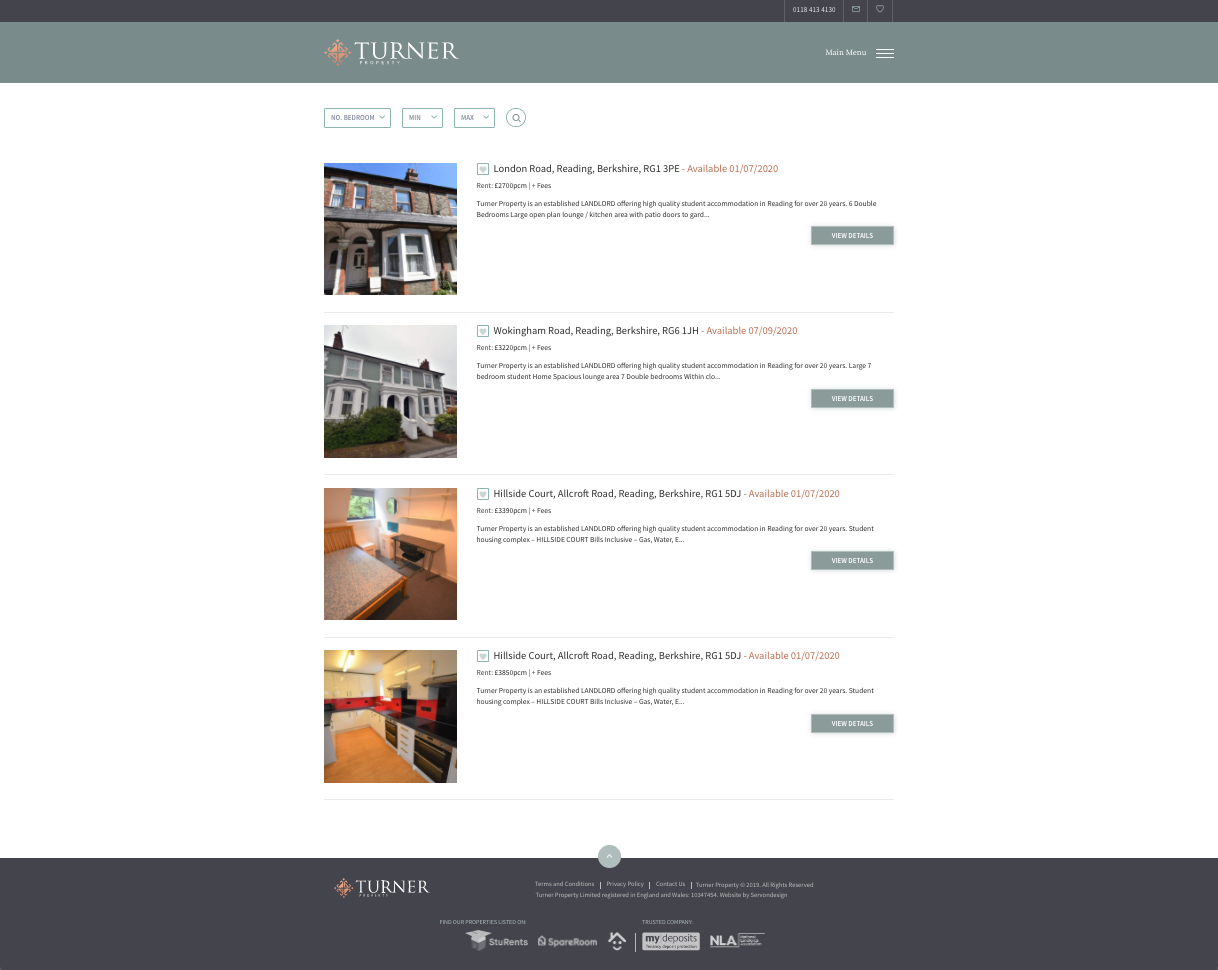 The website is a showcase for all of their properties; from new developments to old properties being redeveloped. Students are able to enquire about properties and book viewings, whilst parents who tend to be guarantors for the rent can check out the details and smallprint. The Property Hive Rooms and Student Accommodation add-on also enables Turner Property to manage individual rooms, perfect for house shares.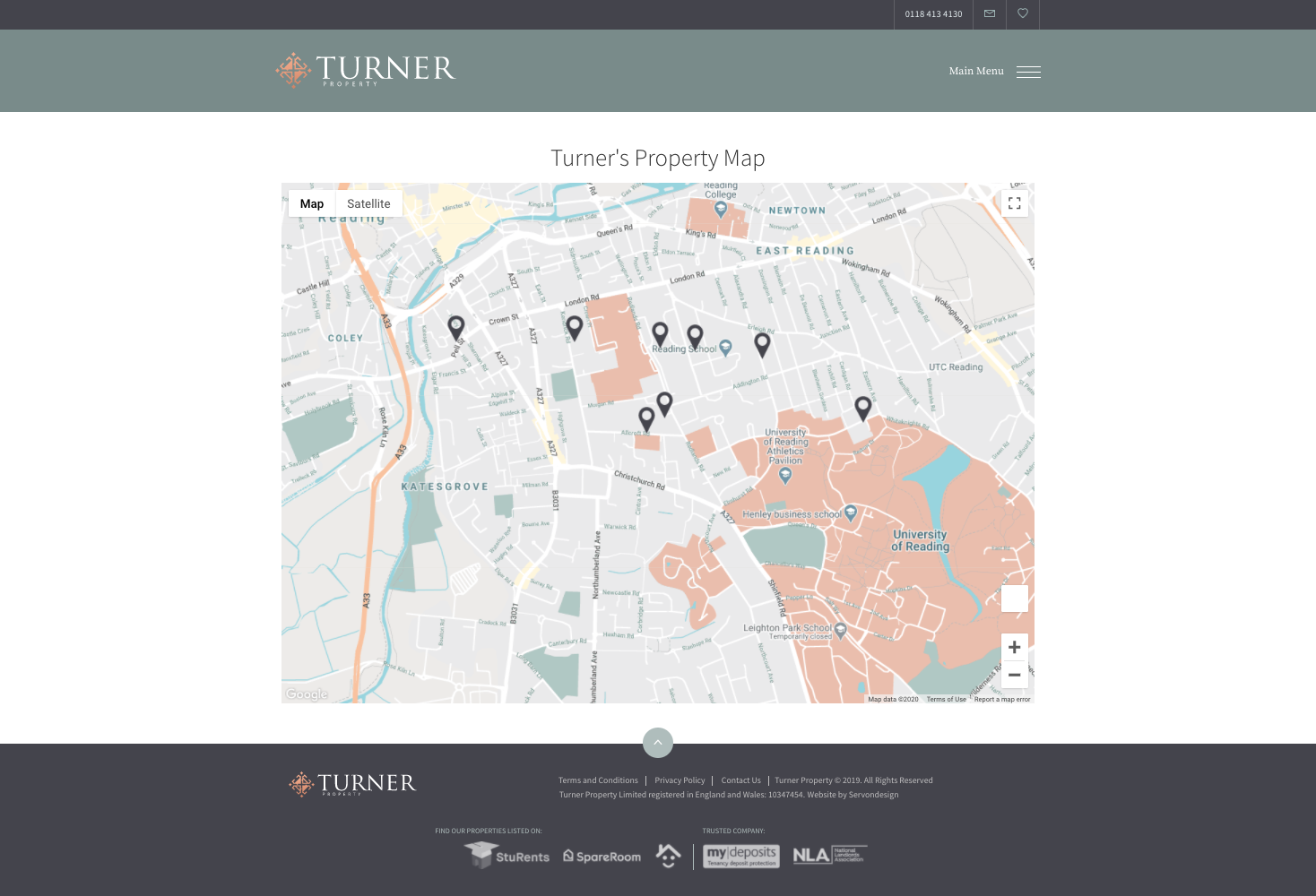 Using the Property Import add-on, properties are pulled into the website via two Arthur Online API's, the reputable property management software platform. In fact, this WordPress site benefits by using a number of Property Hive add-ons. Including the aforementioned two, they are: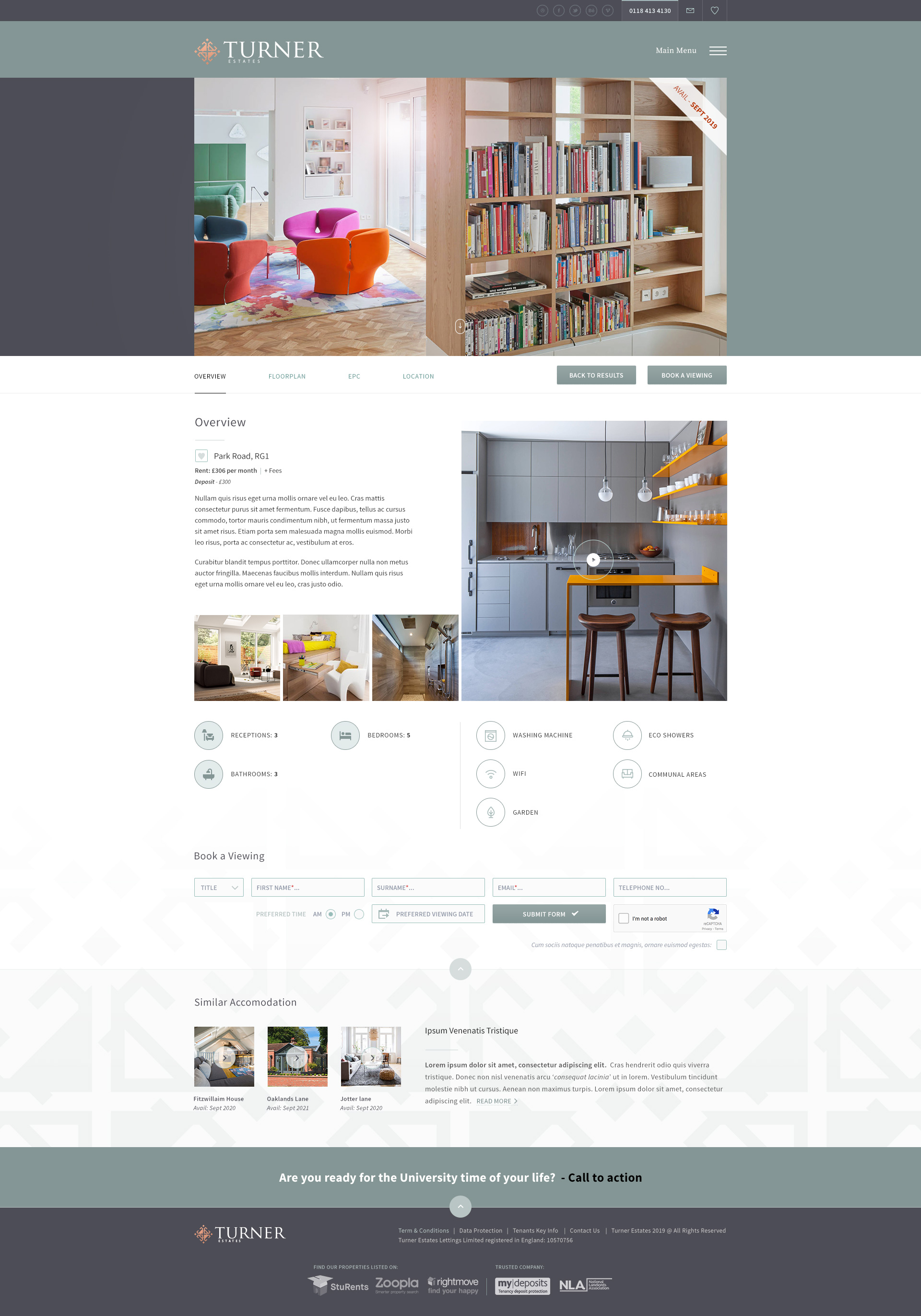 You can visit the Turner Property website here. Servon Design who designed and developed the Turner property website are approved Property hive website developers. You can read how they helped develop the Turner Property website and design the branding here: Turner Property case study.