Charters Estate Agents released their website in 2018. It is a clean and modern design with a strong focus on imagery and professional photography. This combined with slick animation and easy navigation makes it a joy to use.
Charters built their website using a third party developer and used our integration services. Property Hive built all of the property related components which created a bespoke search results and property details layout for them.
The property search functionality on this WordPress site is powered using Property Hive and takes advantage of the following add-ons:
– Property Import – Used to automatically import properties from their third party software provider. This is one of the larger imports we've seen with nearly 1,000 properties but the import script handles it no problem.
– Map Search – As well as having list and grid views available, this add on also gives users the ability to view their property search results on the map.
– Property Shortlist – Allows users to save properties of interest for quick access at a later date.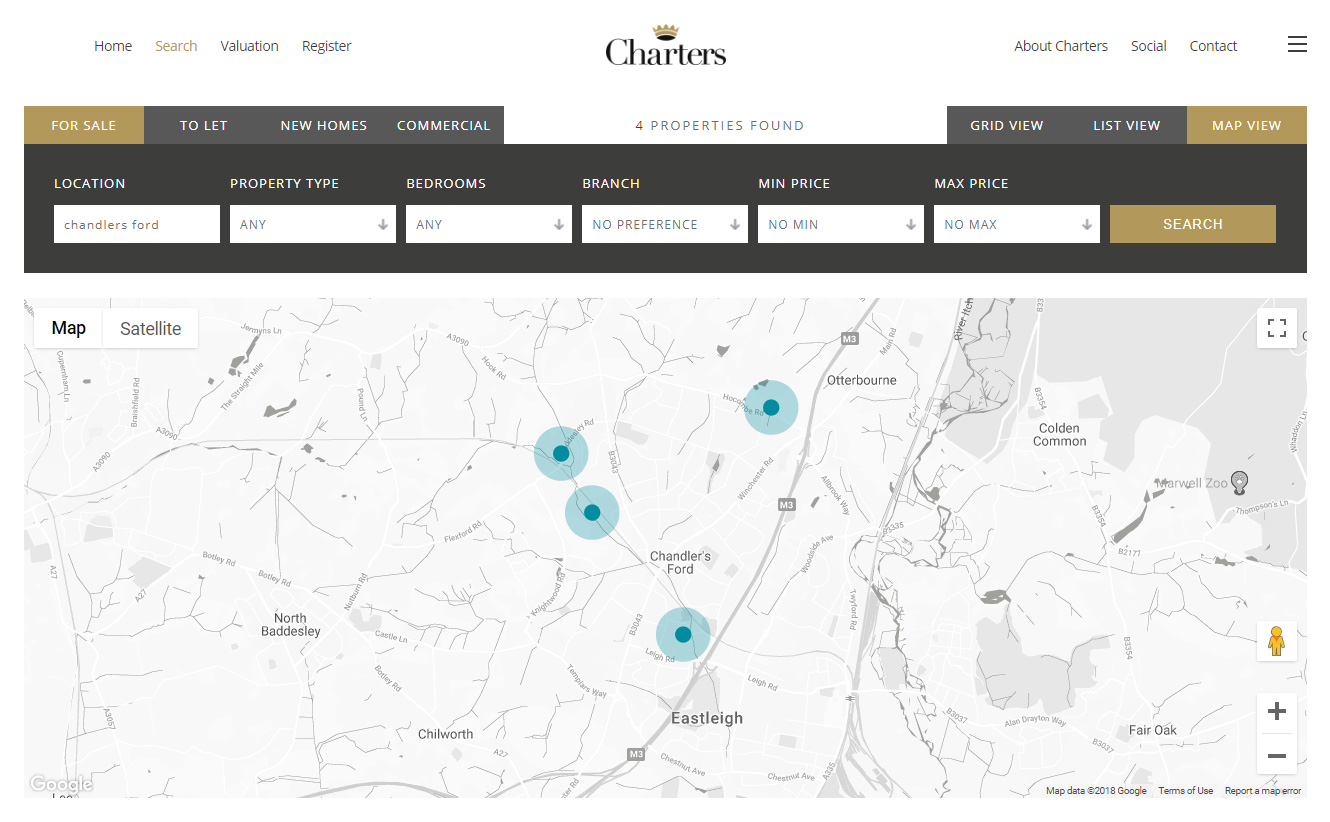 Visit the full website here.
If you're looking for a new estate agency website, this will show you what can be achieved using WordPress and Property Hive.