What's New In Property Hive Version 1.4.63
7th July 2020
---
We've just released Property Hive 1.4.63. Let's take a look at some of the updates we've rolled out in the latest version.
New Elementor Widget
We've added a new 'Property Image' Elementor widget, allowing you to show a specific image in your single property template. This means you now have even more control over your layout when using Elementor to build your property details page.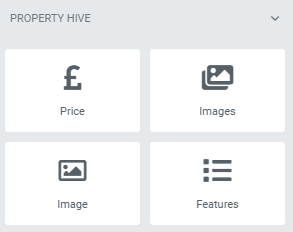 Address Field Pre-fill Tweaks
We've improved the way fields are pre-filled in the property address area when adding a new property.
New Recently Viewed Tab
You'll now find a 'Recently Viewed' tab in the top-right of Property Hive screens (next to Screen Options) which will allow you to quickly jump between records and will show the last 10 visited records.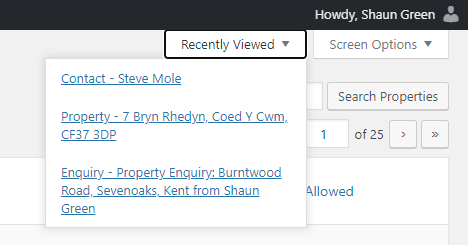 Set Default Office
If the negotiator has an office specified in their account, when they come to add a property, the office dropdown will default to this branch.
New Map Shortcode
We've added a new shortcode [property_static_map] to pull in a static image from Google maps instead of showing the interactive map for your property. The cost for these static maps is a lot lower to Google, so useful for sites that generate a lot of hits.