Last year we watched on proudly as many of our customers were shortlisted at the 2022 Negotiator Awards. We're thrilled to share the exciting news that this year Property Hive itself has been shortlisted for two categories at the 2023 Negotiator Awards!
About The Negotiator Awards
The Negotiator Awards is an annual UK-based awards program that recognises excellence in the estate and lettings industry. The awards celebrate the best in the industry, honouring agents, suppliers, and companies that have made exceptional contributions.
Our Negotiator Awards 2023 categories
Now, onto the really exciting part. Property Hive has been shortlisted for the following two categories: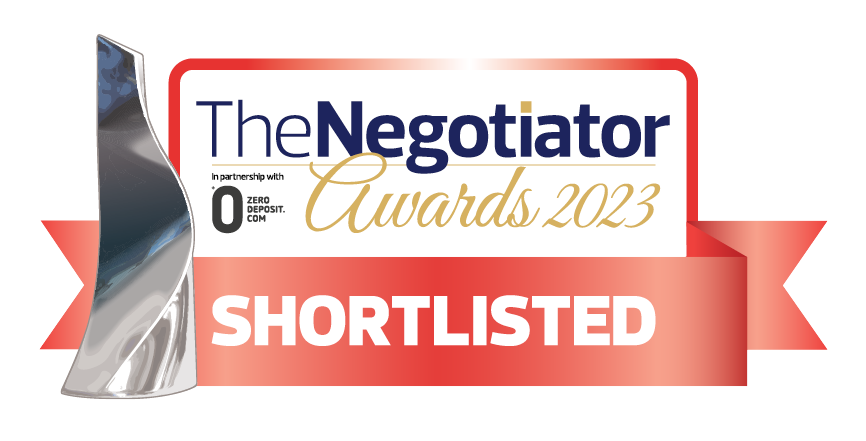 1. Supplier of the Year – Products and Services (Marketing)
This category recognises those who provide excellent marketing services to estate and lettings agents.
Property Hive has a suite of tools that equip agents and WordPress web developers with the means to elevate their marketing efforts, streamline processes, and deliver results for their clients. These tools encompass everything from advanced property search functionality, website design and customisation, property listings management and more.
2. Supplier of the Year (Technology) – Apps
This category is open to tech companies creating apps and plug-ins. These add to an agency's CRM software systems or function independently to address and improve particular processes and functions in residential sales and lettings.
The Property Hive plug-ins have been designed to simplify the day to day and enhance the business operations of estate agents. Our plug-in's cover anything from core website functionality to property import, portal feeds and our very own CRM.
The Event
The final results will be unveiled at a grand gala event on the 24th November 2023. Of course we will be keeping our fingers crossed for a win, however either way we're delighted to have been shortlisted and to be attending alongside so many fantastic companies.
We appreciate the support of our customers and we're excited to continue our journey into the future with you.
Follow us on LinkedIn for updates on the 2023 Negotiator Awards and perhaps a photo or two of us in our finery!