Ivywell Launch Fantastic New Website Using Property Hive
5th April 2017
---
We love seeing estate agency websites go live that have taken advantage of Property Hive. This time it's the turn of Ivywell and their website ivywell.co.uk.
Ivywell are a London based estate agency specialising in residential properties, land and developments. When they approached us back in March they were looking for a solution to store and display properties on their existing WordPress website. We knew instantly that Property Hive was up to the job and set about integrating it into their existing theme.
The website uses the standard free Property Hive plugin for WordPress with no add ons, yet still boasts a whole host of functionality whilst maintaining a clean and modern look and feel.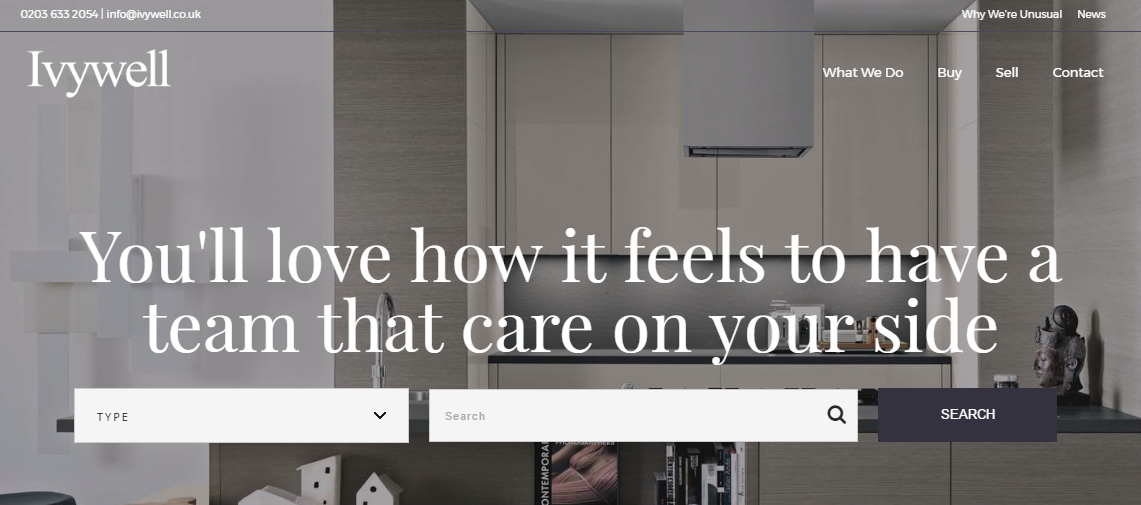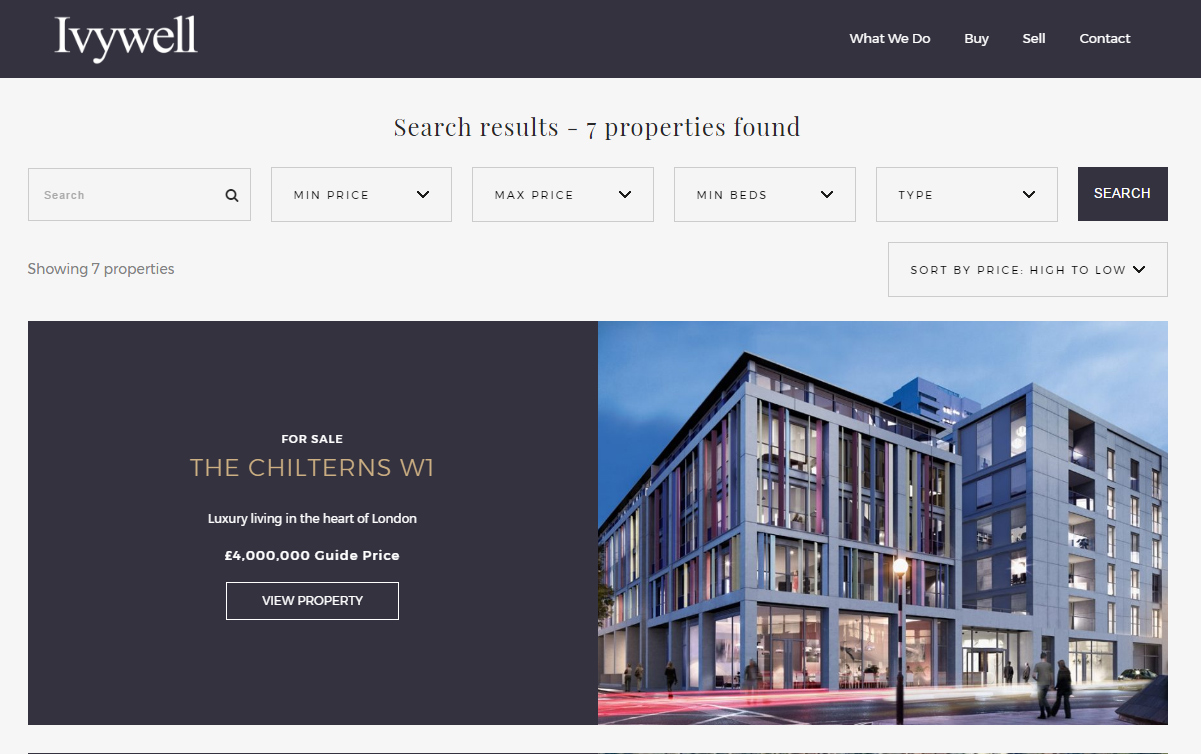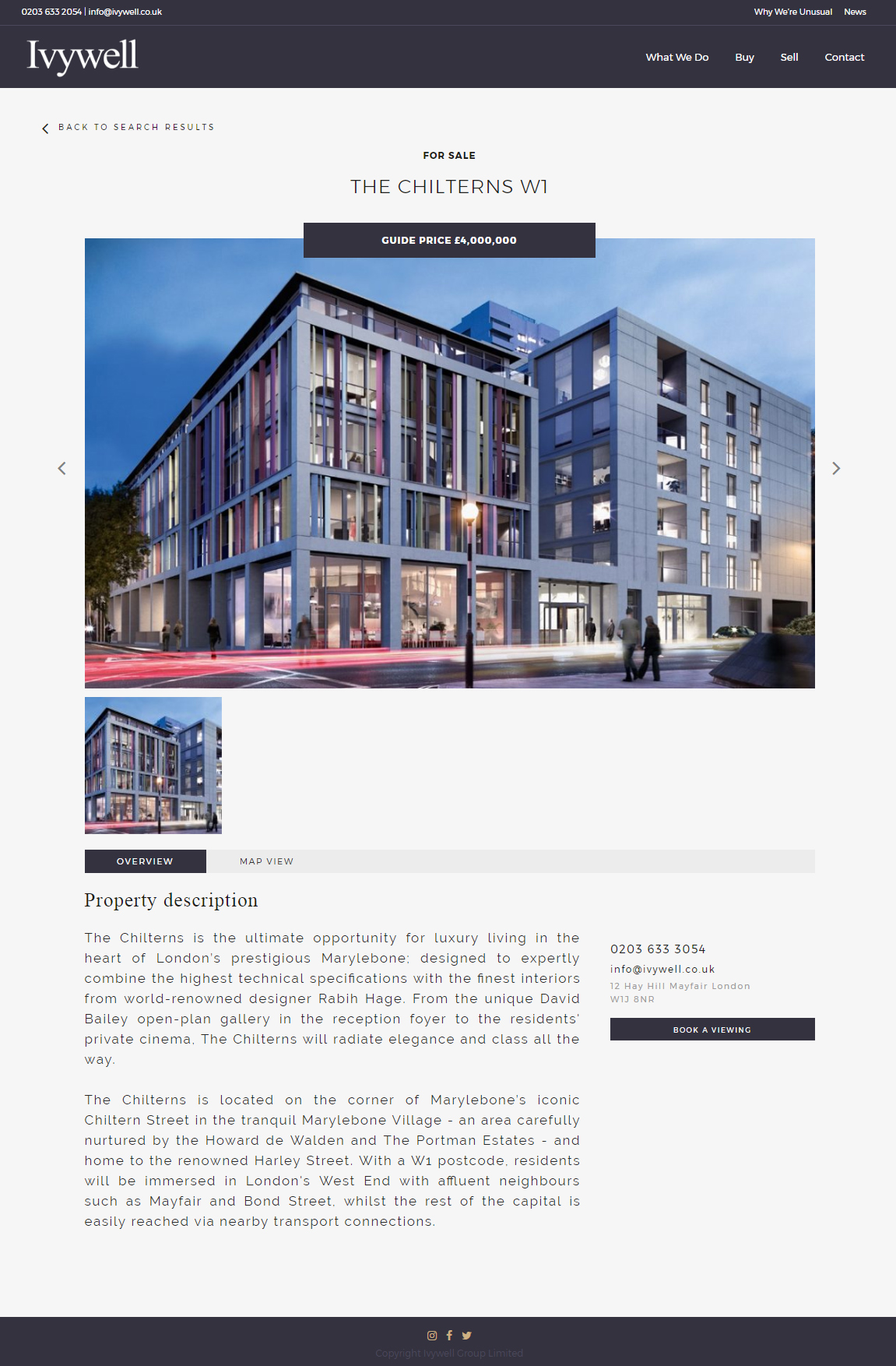 Working with Ivywell has been a pleasure and I think you'll agree that the site looks absolutely fantastic. As always, we'd welcome your thoughts and feedback.
If you're interested in using Property Hive for your next estate agency WordPress website we'd love to hear from you. You can also view other websites using Property Hive over on our showcase page.