When Ivy Gate estate agents approached us in the new year to see if Property Hive could assist with powering the property pages on their website, we were over the moon to see that they were considering our plugin, and we were more than happy to assist where we could.
UPDATE (2nd Dec 2016): Since writing this blog post, the Ivy Gate website has won silver for 'Website Of The Year' at the Estate Agency Of The Year awards. Read More…
Their new website was already in progress at the time and used the WordPress Divi theme. We hadn't integrated Property Hive with Divi before so we were excited to see how this went (it turns out it was pretty darn simple by the way).
We offered to integrate PropertyHive into the new Ivy Gate website and had a blast doing so. They are so forward-thinking and wanted to integrate lots of cool features, which pushed the capabilities of the plugin and forced us to do a few new version releases along the way.
Below are just a few of the features we integrated into the site:
– Various property listing views (list, grid and map)
– UK and international properties
– Nearest tube and train stations
– 'Send to a friend' capabilities
– Stamp duty calculation
– Integration with Expert Agent software provider using the Property Hive import add on
– 'Similar Properties' showing properties of a similar specification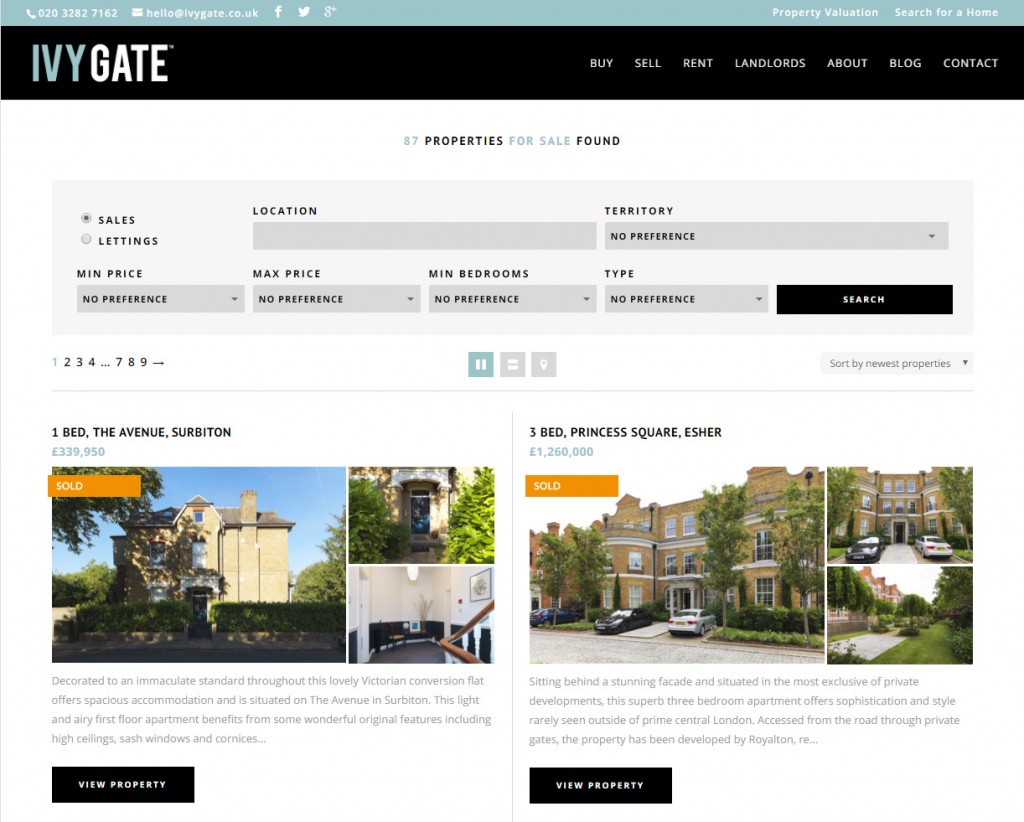 You can view the property search integration here:
View Ivy Gate Website More Websites Using Property Hive
We're really pleased with how the integration turned out and know that Ivy Gate are too. I'm sure we'll continue to make further improvements to the integration in time and continue to push the boundaries of Property Hive along the way.
If you're interested in using Property Hive for your next estate agency website we'd love to hear from you.