Import Properties From Caldes To Your WordPress Website
26th August 2020
---
You can now import properties from Caldes Commercial Property CRM directly to your WordPress estate agency website using Property Hive's Property Import add on. 
Our latest version of our Property Import (1.2.05) add on is now available to download here.
To setup your new import from Caldes, all you have to do is install the Property Import add on, go to 'Property Hive > Import Properties' within your WordPress dashboard and follow the step-by-step wizard.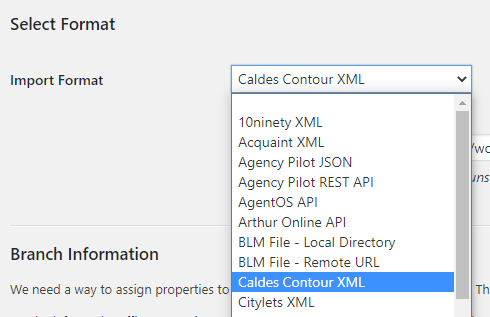 You can also view our documentation page here for helpful tips and troubleshooting advice on our Property Import add on.
To keep your premium Property Hive add ons up to date, head over to our license key page here to ensure you don't miss out on our latest releases.