Houzez Property Feed – your new automatic property import tool from the creators of Property Hive
7th June 2023
---
Introducing Houzez Property Feed
Are you looking for a way to automatically import properties from your CRM to Houzez? Property Hive is proud to introduce you to it's brand new subsidary, Houzez Property Feed.
What is Houzez Property Feed?
It's an automatic property import tool that is compatible with the leading Real Estate theme Houzez. We've put our 20 years of feed expertise into creating a plugin that makes your life much easier.
What are the benefits?
1. You can use Houzez!
Harness the power of the world's leading Real Estate theme.
2. It's really easy to use.
Say goodbye to long workaround solutions. Directly integrate with Houzez and map fields in CRM feeds to the relevant taxonomy in Houzez.
The plugin also boasts a clean user interface, which is easy to navigate and use.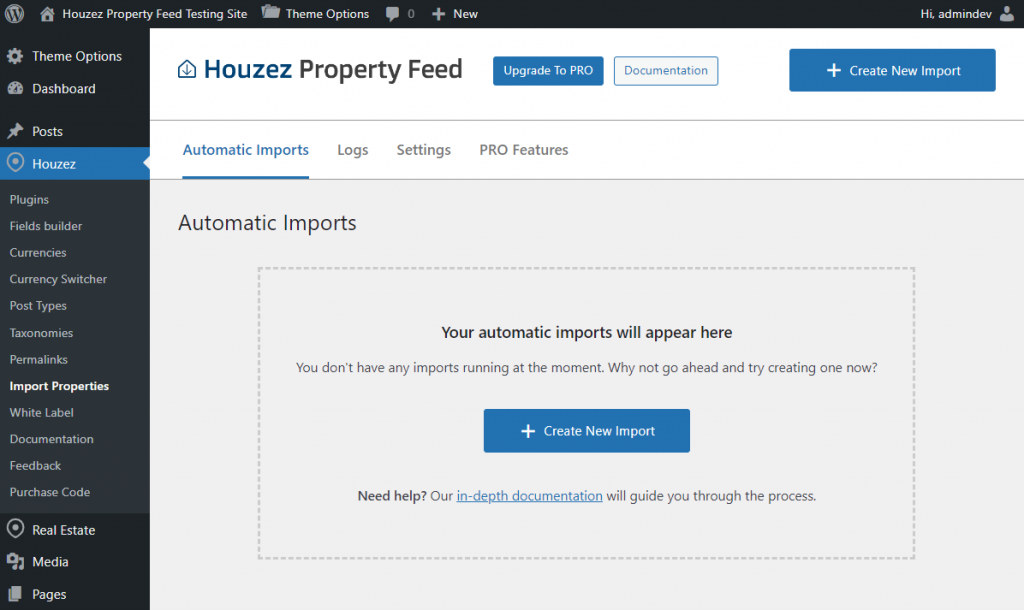 3. It's quick.
Set up an import in seconds, literally. Watch the demo above to see how.
4. It's reliable.
We've removed the need to move data between multiple sources, which is prone to error. This cleaner process also means it's easier to debug too because there's less points of failure.
5. It's got the good bits from Property Hive.
Reports, logs and all your favourite Property Hive features are included.
Will it work with my CRM?
We support feeds from over 30 CRMs at the moment including Alto by Vebra, Jupix, 10ninety, Expert Agent, Dezrez and Street. We also support any other XML files that contain your property data, regardless of format.
The majority of formats we support at present are for UK based CRMs, but we are always adding new formats. We very much welcome and encourage requests to add new formats so please do get in touch. Add a forum discussion on our plugin page and one of our friendly team will respond.