Great imagery will make or break your estate agency website and set you apart from your competitors, but where can you find such imagery? In this post we'll look at the options available when trying to source images.
Hire a professional
By far the best results are going to come if you opt for a professional photographer. It's their job/art to take great photos and they'll know way more about lighting, consistency, photo editing etc than your average Joe with an iPhone.
A lot of professionals will also speak direct to your website designer, if you're using one, to discuss where the photos will sit, orientation, and more, ensuring the design and photos complement each other.
Use stock photography
There are many benefits to using stock photos; there's literally millions to choose from, they're cheap (if not free), they've often been taken by a professional or budding photographer, and they're available instantly.
There are some downsides however; they're not unique and the same photos could well be being used on hundreds of other sites, they might not be consistent as different photographers have different styles, and they won't be personal to your company. A picture of your negotiator on a phone call is much better than a random actor on the other side of the world.
We use Unsplash for our stock photography, where you can find free stock photography on a wide range of subjects. A quick example can be found below: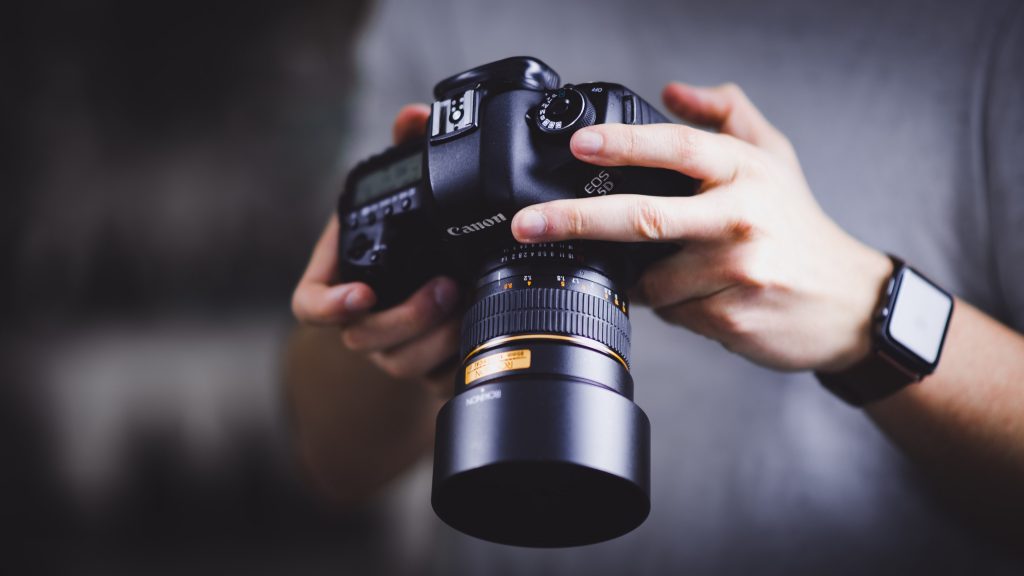 Take your own photos
Should you be on a budget or fancy your hand at doing your own and feel comfortable in doing so, then sure, give it a go. But do your research, watch tutorials, and be honest with yourself when looking at the photos. If they don't represent your company in the right light, or if the staff look uncomfortable, don't use them as they could actually have a negative impact on a user's perception of your agency.
Whatever route your go down you'll be amazed at the impact that good imagery can have on your website so take your time, do it well, and you'll reap the benefits in the long run.