How to Create a Steady Stream of Content for Social Media Growth
28th July 2022
---
There's simply no ignoring the importance of social media as a marketing tool for businesses. The amount of time we spend on social media continues to rise with the average adult spending 95 minutes a day on social media. That's a lot of time for your business to build brand recognition, engage with existing and potential customers and gain valuable insights on your target audience.
So, how do you actually achieve this engagement? Yes, quality and varied content, providing helpful information and communicating with your customers in a post are all very valid ways of getting your customer interested. But, don't forget the basics. What your customer doesn't see is the key to what they do see.
Essentially, it's all well and good posting occasionally and adding a quirky visual but that's not going to cut the mustard. Knowing what to post, when to post and how often to post is key to the success of your engagement and that all comes from good planning. Below we discuss our favourite tools and tactics for organised social media management.
Use a content calendar
We've been there. You start off with the best of intentions but fall short when the other daily demands of your business get in the way. Especially if you're a small business, it's easy to get caught up in the noise of the day to day and push social media down your priority list in favor of reactive, high urgency tasks.
Creating a content calendar that outlines which days you'll be posting, how frequently, the type of post and on which platforms will allow you to maintain consistency in your presence. You could simply do this in a spreadsheet, or there lots of online tools available to choose from.
We like HubSpot's downloadable Content Calendar Template. Not only is it free but it's also fully customisable, encompasses helpful hints and tips and helps you tailor your content for each platform you're doing content for. Helpfully, HubSpot have also provided their input on other calendars, tools and templates for content planning in their blog: 13 Social Media Calendars, Tools, & Templates to Plan Your Content (hubspot.com)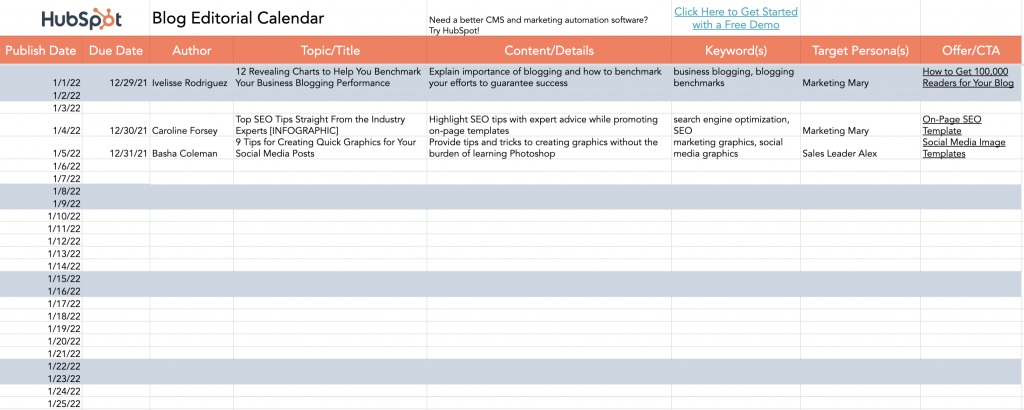 Use a scheduling tool
So… you know what you're posting and when. Hooray! Equally important to maintaining consistency in your posting is actually remembering to do it.
This simple task can not only be an easy one to miss but it can actually end up being pretty time consuming. A scheduling tool can give you the ability to link multiple accounts and pre-schedule your posts, meaning that even if you're out having coffee with a client or taking a few days well earned rest, you don't need to worry about achieving your planned cadence.
Buffer and JetPack are popular scheduling tools that will also helpfully monitor the engagement of your campaigns. Once you've posted, it's critical to understand what's resonating with your audience and what isn't so that you can inform your future content strategy.
Be patient
It can take months, if not years, to grow a page on social media so don't be disheartened if you don't start noticing results and interaction with posts right away. Maintain consistency through organisation and planning and get to know your audience.
As much as it's important to post regularly, be tactical, don't over post and remember that social media is a two way street. Make sure to comment, like and engage with content other than your own!