New Add On: Rotate Property Photos
20th March 2017
---
Changing the primary photo on property listings can be done in an attempt to generate more interest in properties and to improve SEO. Doing this manually can be very time consuming however. With this add on you can take away the hassle of rotating property photos and let the plugin do it automatically on your behalf.
Our new Rotate Property Photos Add On for Property Hive aims to take the hassle out of manually changing photos by doing it automatically on your behalf at set intervals. Once the add on is activated you can configure the frequency of photo rotation, along with which photos are to be rotated.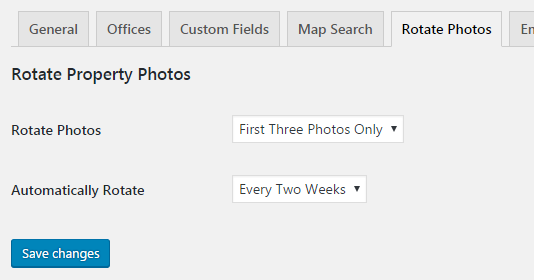 For more details about the add on, as well as to purchase for just £24.99, please follow the link below.
View Add On Details and Purchase