Must Have Pages To Have On Your Estate Agency Website
4th November 2019
---
Improve Your Estate Agency Website By Including These 6 Pages
1. Property Search
This should be an obvious one to kick off the post, but you'd be surprised how many agencies we have worked with who don't have a property search page on their website. This is the pinnacle of your agency and gives you the ability to not just present a search form for customers, but to introduce other features such as map search and radial search. When you're looking for a property, the first thing you want to do be able to do is search for listings in your desired area within a certain radius. People just don't have the time to click through pages and pages of properties that are not relevant to them.
With your property search page, you can also include some excellent features to make searching for properties a breeze:
2. Map search

Giving people the ability to search via a map gives them a better visual and birds eye view of their search results. It opens them up to new areas that they may not have considered before if they can see that this property they really love isn't actually that far from their dream location.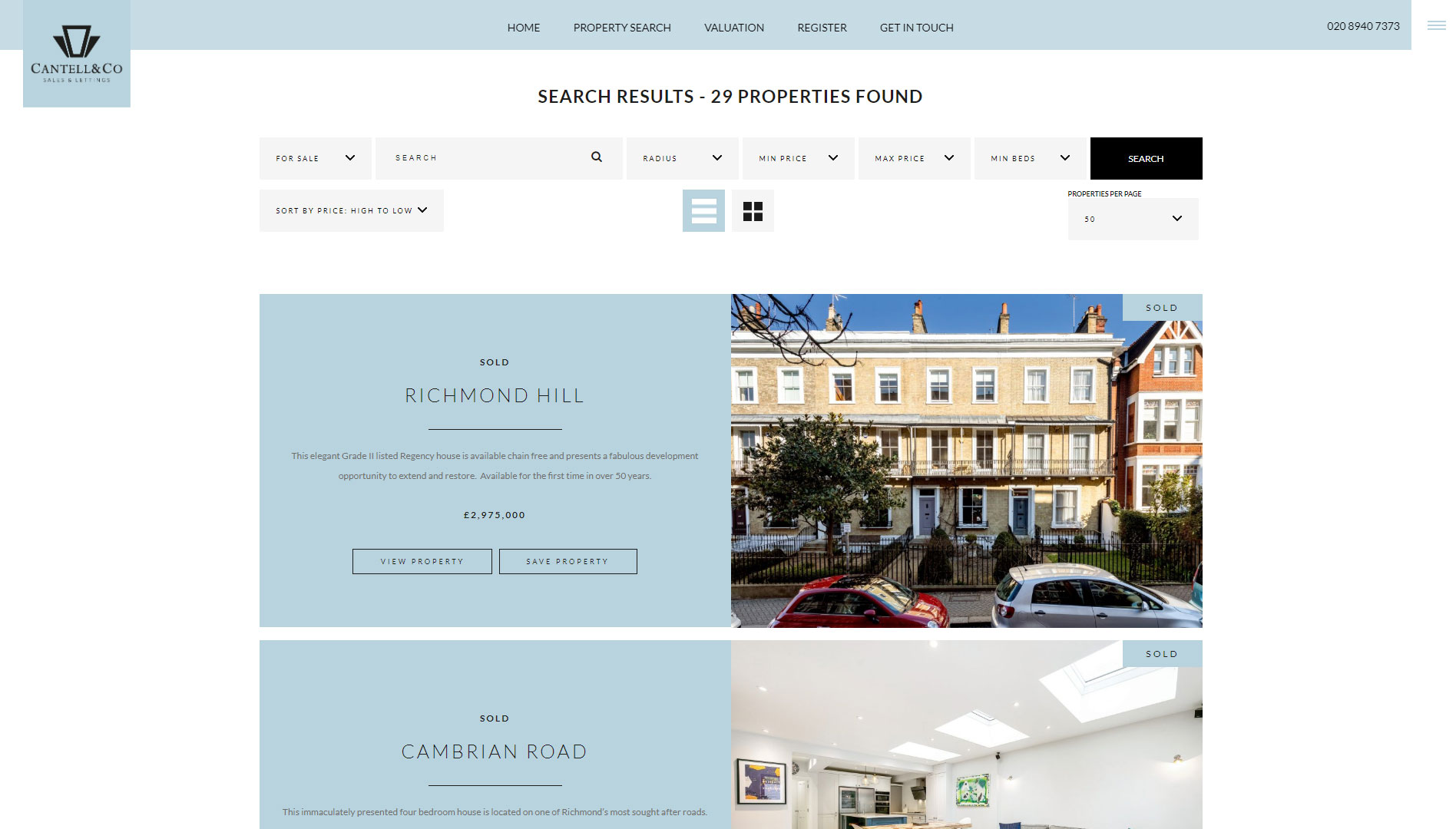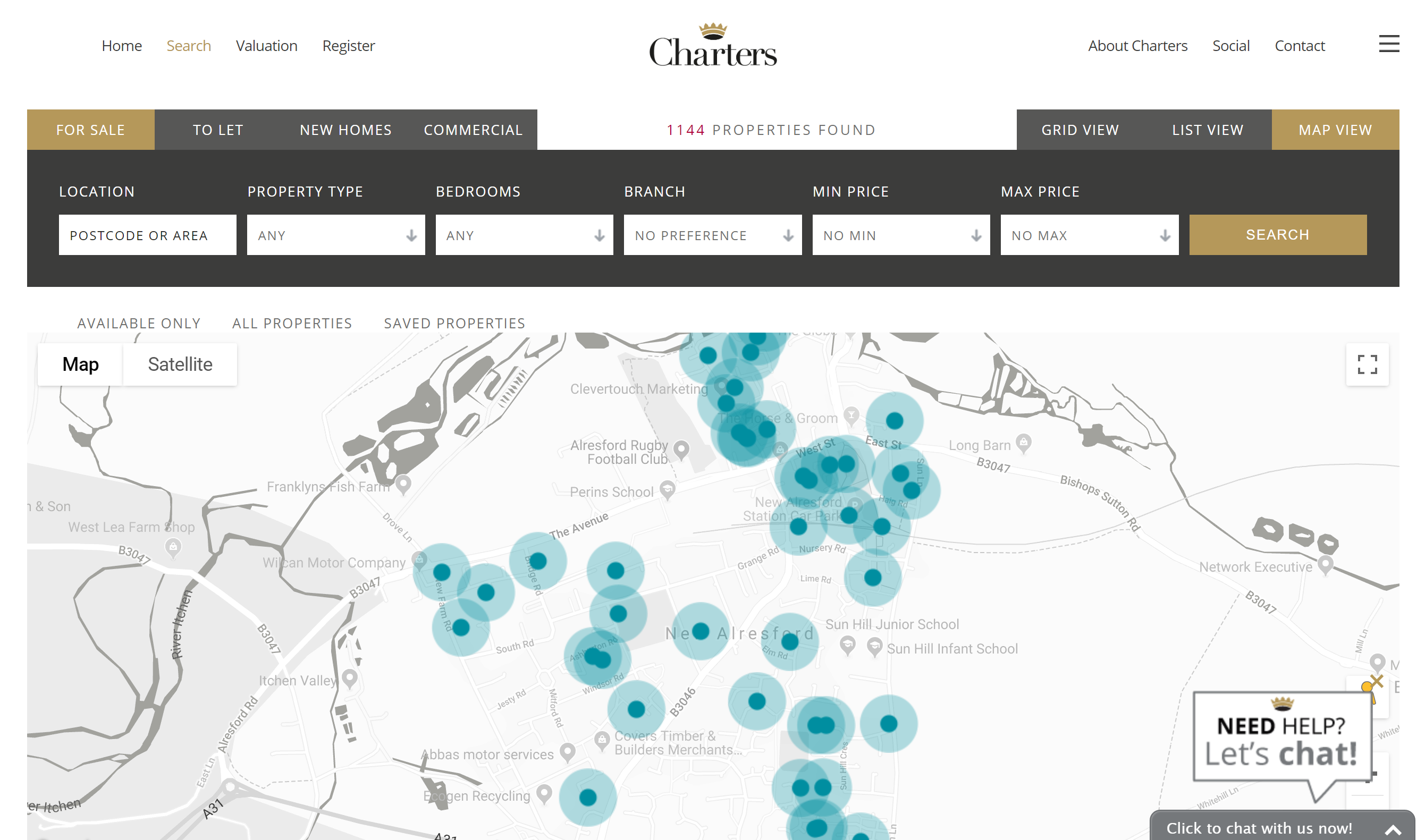 3. Valuation
Having a well laid out, easy to navigate Valuation page is essential. This could be a simple contact form that prompts potential sellers and buyers to fill out all the details relating to their property so that they can request a call back, or you could consider adding an Instant Valuation. These are becoming increasingly popular as people don't want to wait around for a phone call and they want their information now. Having a feature that allows people to see what their property could be worth instantly means they can use this service when they want to. It also means you can follow up via telephone or e-mail at a time that is convenient to them.
 4. Services (Mortgages, Property Management etc)
Alternative services such as property management, mortgages, tenants and letting are just as important as property search to have as pages for your website. Ideally they need to be easy to navigate and find so people can access the information they need in a short space of time. You can include information on how the services work for first time enquiries. You can either make this section as individual pages (one per service) or one big page, which covers everything.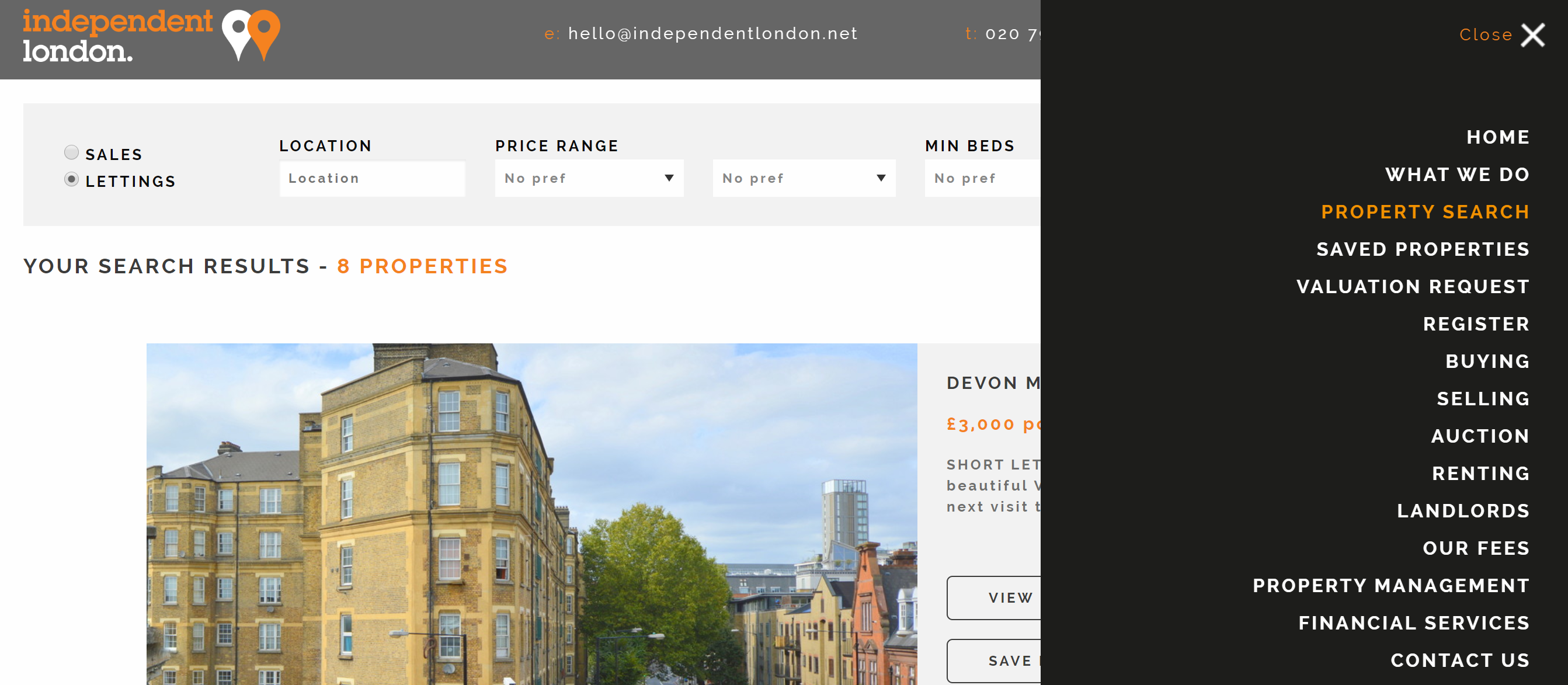 5. Contact Form
We've moved on from a simple telephone number in the top right hand corner of your website. People expect to get in touch when they like and having the option of a contact form as well as an e-mail address on your contact page gives them the opportunity to pick how they get in touch. We live in a digital age where people don't use their phones for making phone calls and instead they are wearable devices that allows us to e-mail and send messages whatever time we like, wherever we are. Make sure your contact form is responsive across all devices and also give people the option to e-mail you directly.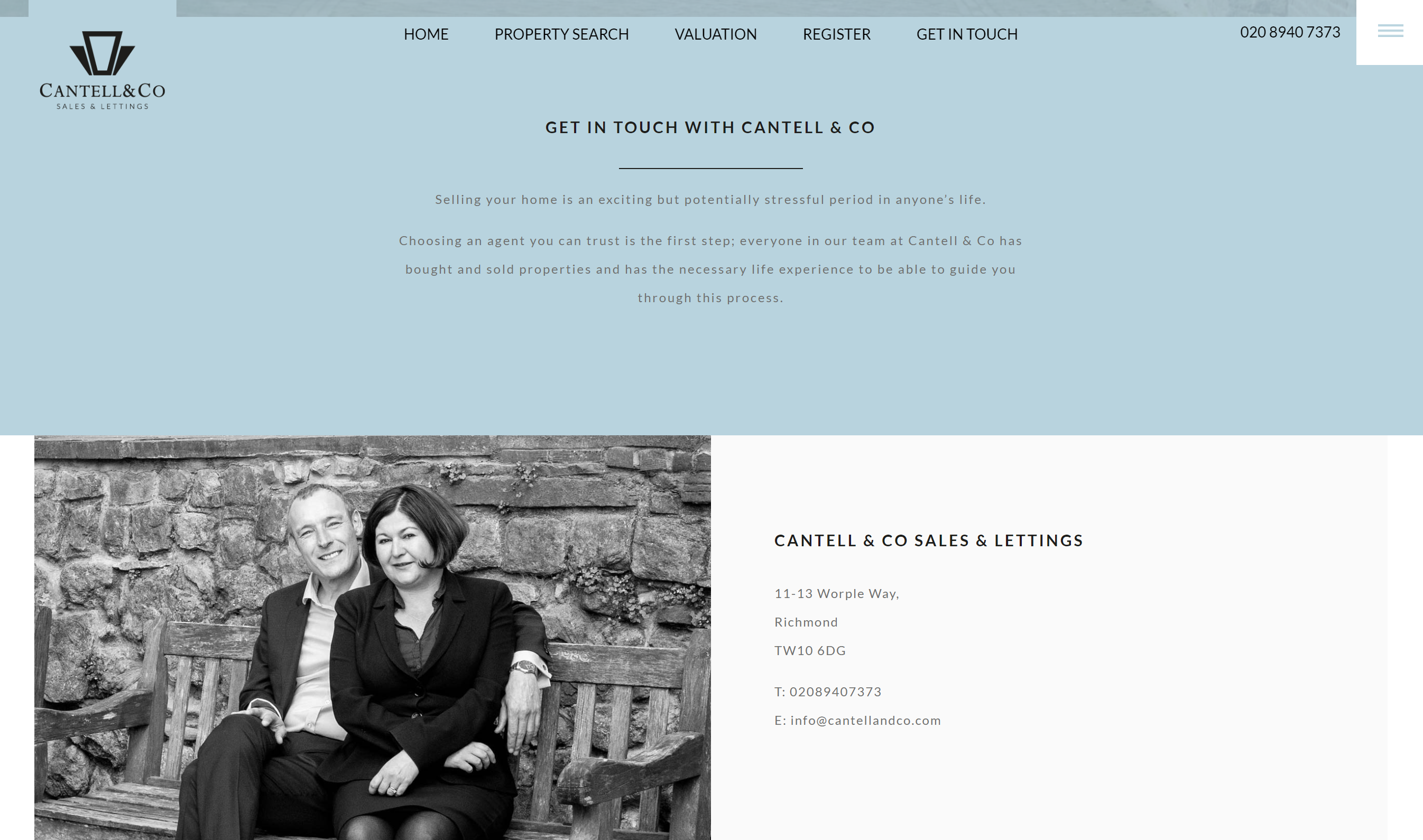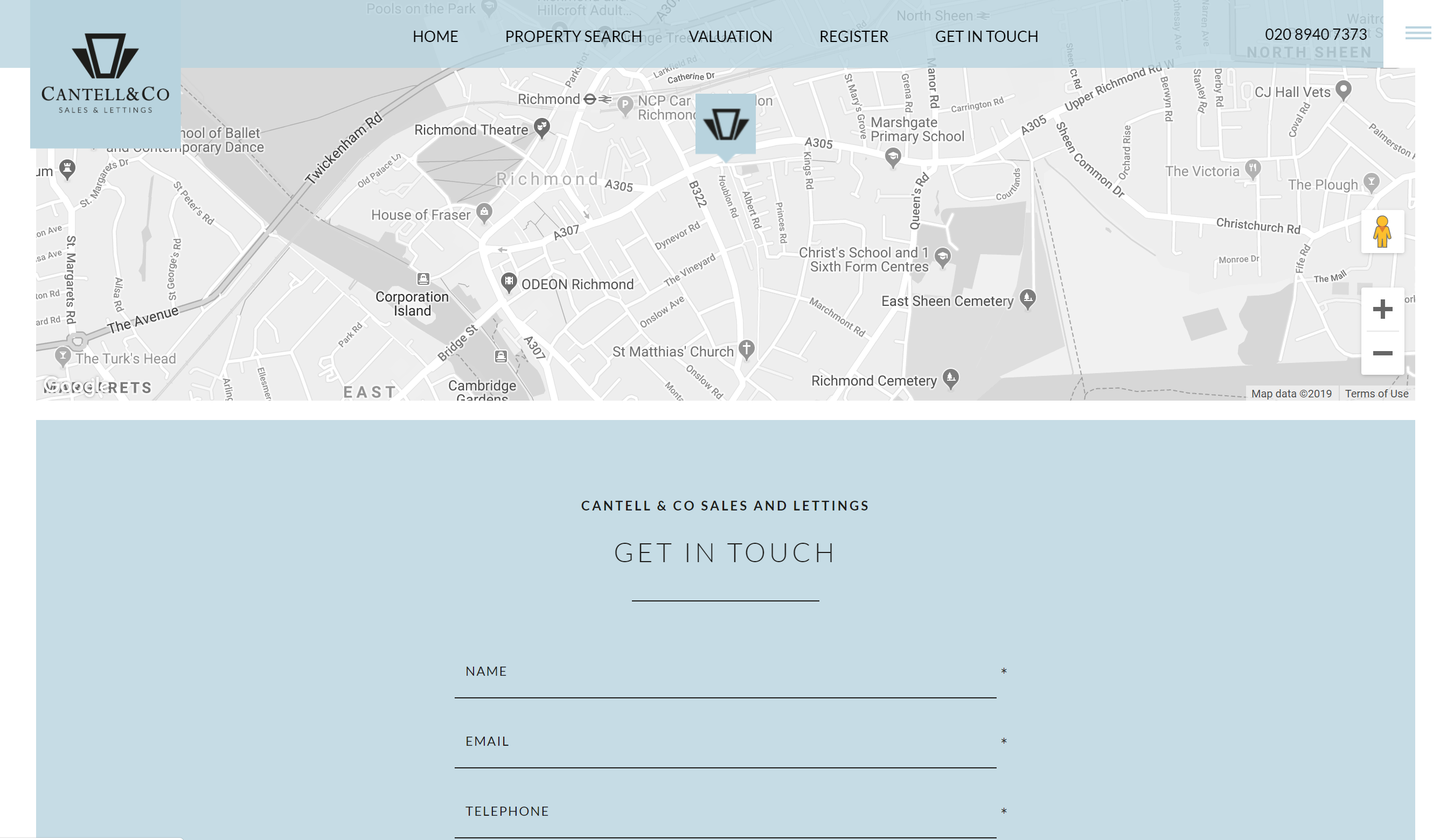 6. Blog/News
This is a really great way to add new content to your website. This can assist with your google rankings and also help to reach new customers if you're posting how to articles and up to date news relating to the estate agency industry. If you do have a blog or a news page on your site, make sure you update this regularly. Try and set yourself a goal of posting regularly. The key here is consistency. Don't try and do too much all at once, if posting every day or once a week isn't achievable don't do it and look to post once a month instead.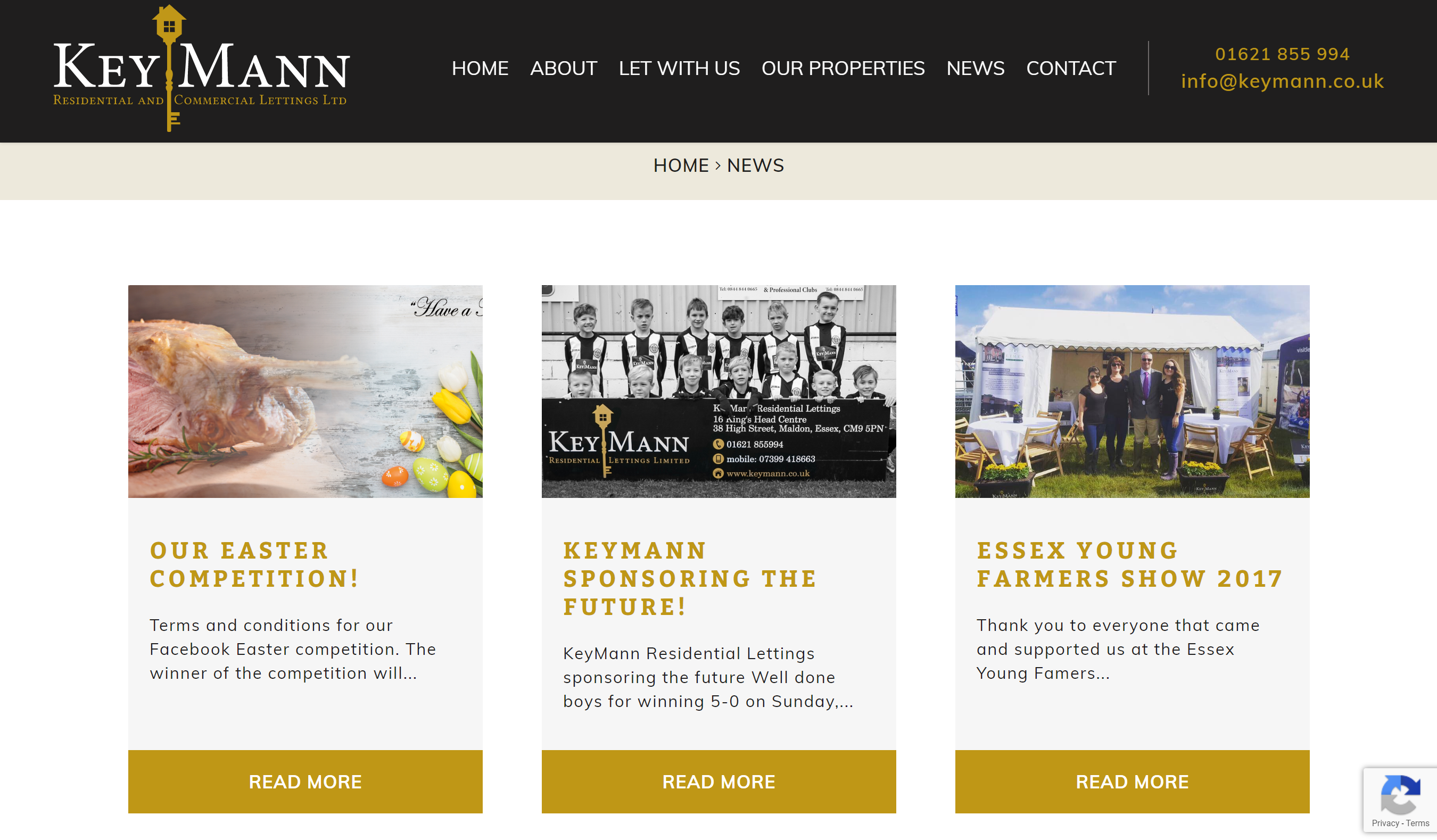 All websites displayed are powered by Property Hive.
Visit their sites for more information:
www.cantellandco.com
www.chartersestateagents.co.uk