Our new RealesWP Data Bridge add on gives you the ability to use all of the Property Hive back end functionality whilst using RealesWP as the front end theme.
How does it work?
Any properties added to Property Hive, either manually or using an automatic import from third party estate agency software, will get synced every 15 minutes automatically and converted to the format that the RealesWP theme can work with.
Once installed you can simply navigate to 'Property Hive > Settings > RealesWP Data Bridge' to enable it, view logs, and more: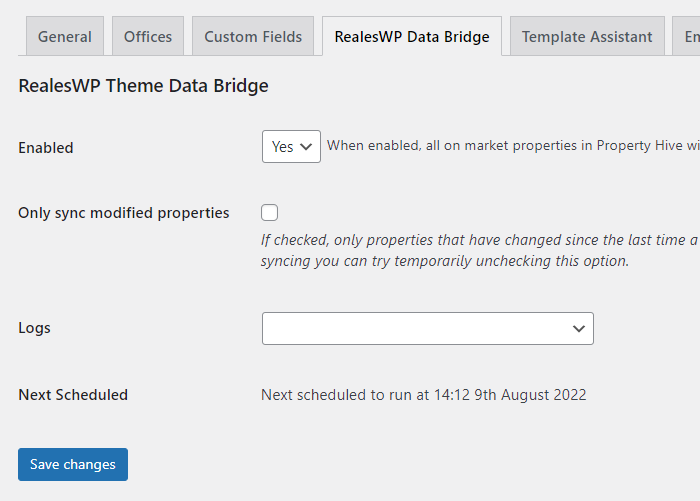 This is the fourth data bridge we've added support for with more planned for the future so you can use Property Hive with other popular estate agency WordPress themes.