Case Study: Upload Abode
6th November 2019
---
Upload Abode Switched from Easy Property Listings to Property Hive in 2019, looking for a more efficient website to showcase their forward thinking agency.
A family business in the heart of Scotland, they made a bold move in starting an online estate agency after noticing that 92% of property sales begin online. Their website reflects their honest, family values and exceptional service.
Not long after moving to Property Hive, we received a lovely e mail from Upload Abode, saying how they wished they'd moved over to Property Hive sooner as the process was so easy!
The add ons used by Upload Abode are:
Property Import –  This allows you to import properties automatically from Acquaint CRM
Radial search –  Let clients add a radius, showing properties within a certain number of miles of their chosen location. Their dream property might be only a few miles from their chosen destination!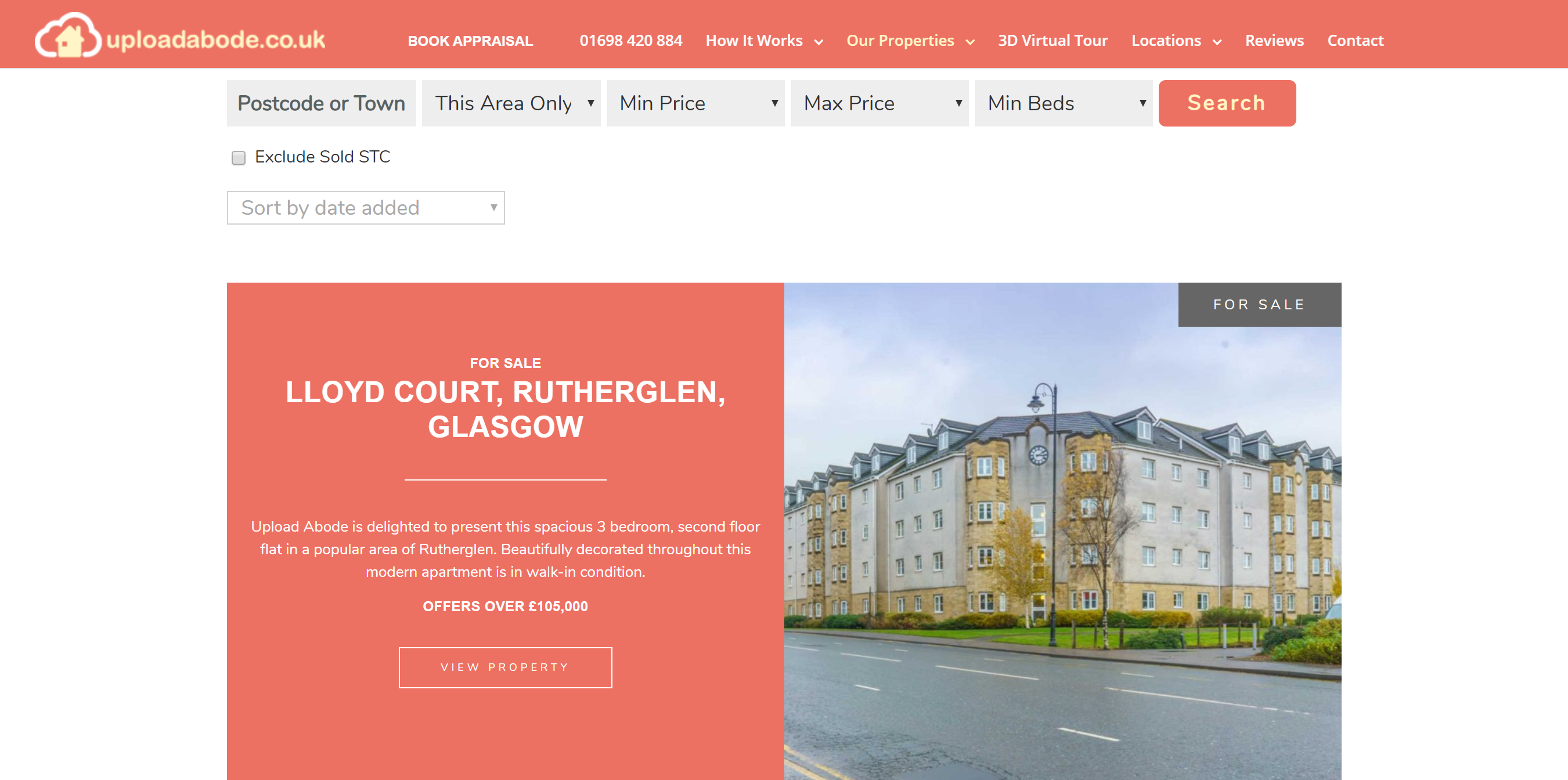 We strongly advise you go and visit Upload Abode's website here, to see their fresh, forward thinking take on the property industry.
If like Upload Abode you're looking for a new more efficient website, this will show you what is possible using WordPress and Property Hive.