Save Time and Improve Efficiency Within Your Estate Agency With Our Documents Add On
Being able to generate documents, such as sales memos, offer confirmation letters and more, is a staple feature of any estate agency CRM. We're pleased to announce that we can now cater for this with our new highly-requested Documents Add On.
Keep on reading to see the full list of features.
Default set of templates upon install
You'll be provided with a set of default templates ready for you to go. These sample templates can then be imported your template library for usage, or the appropriate modification.

Customise your templates
Using our add on you can easily add or edit templates in WordPress using our intuitive software. Change content, add logos and branding to match your estate agencies needs.
All templates are in the .docx format meaning you can use a wide range of applications to edit them, including Microsoft Word or Google Drive.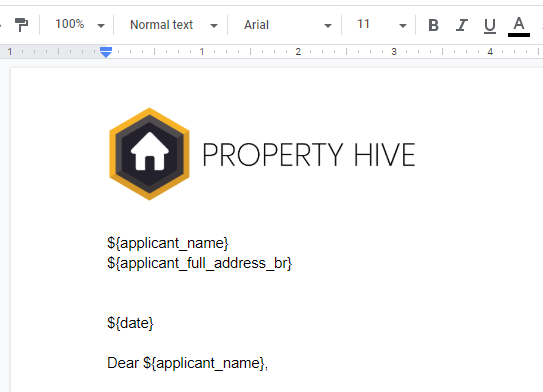 Save time with key information being merged automatically
Generating documents can be done at the click of a button with names, addresses and other key information being merged automatically, thus saving you time, improving consistency, and reducing the chances of spelling errors.
Upload your own documents such as ID, PDF's and more
Our Documents Add On allows allows you to upload additional files such as ID's, invoices, scanned documents and more and stores them against the relevant record for reference.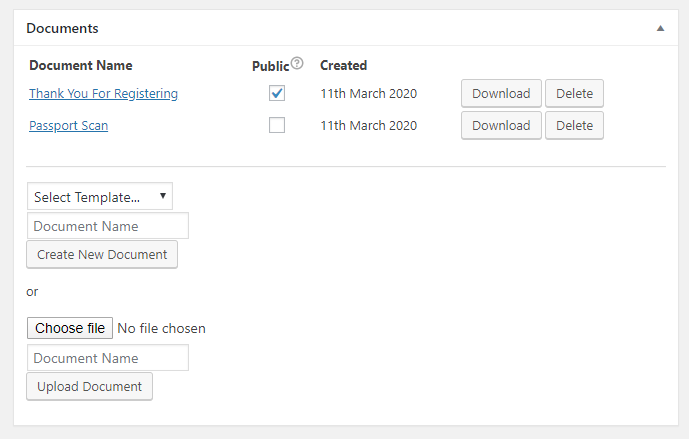 Make documents public so applicants can view them via their account
You can select whether a document should be public or not. Public documents will appear within a client's account should you allow them to login.

We're really excited to be offering this level of functionality, making Property Hive, more than ever, a viable option when it comes to choosing your next estate agency software.