Take A Look At Some Of Our 5* Reviews
16th May 2017
---
We're proud to say that at the time of writing we've only ever received 5* reviews. In this post we'll take a look at some of the kind words left by users of Property Hive, and why we feel this is the case.
As WordPress plugin developers there's no better feeling than seeing someone use our code to create excellent estate agency websites. To receive a 5* review just puts the icing on the cake and makes all of the hard work seem worth it.
We've never received a review less than five stars which we like to think says a lot about the Property Hive plugin and our support. You can see below just a handful of these left by our users: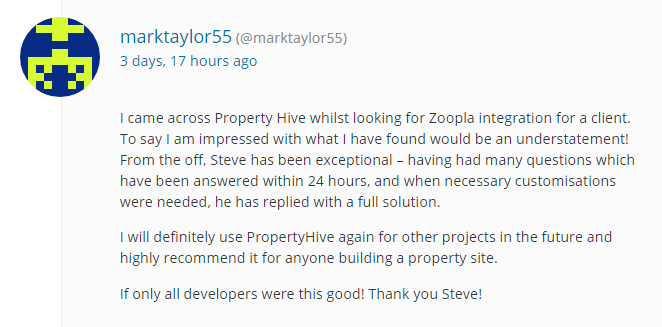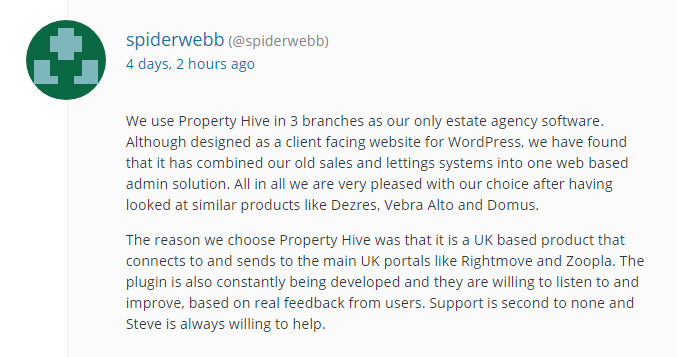 You can pop over to the WordPress plugin repository to read all of the reviews, or even take a moment to add one of your own.
I think all of these reviews are testament to how feature-rich Property Hive is, the level of flexibility, the range of add ons available, as well as our fantastic support. We always strive to exceed expectations in these areas and think the kind words left by users of the plugin prove this.
If you're interested in using Property Hive for your next estate agency website, we hope the above will prove that Property Hive is the right choice for you.