Home Report Add On Update: Capture User Data
11th October 2022
---
Our existing free Home Report add on, originally released in 2017, allows estate agents based in Scotland to upload and display Home Reports on their property websites.
The latest version of the add on released earlier today now extends this functionality and allows you to capture user data before granting them access to the report.
Once a user has entered their information a number of things will happen:
i) Their details will be emailed to the office responsible for the property
ii) It will go in as an enquiry into Property Hive
iii) The user will receive an email containing the Home Report as an attachment.
This can be enabled via a new option in the Property Hive settings area. If left unticked the functionality will work as it previously did whereby a user can instantly access the report.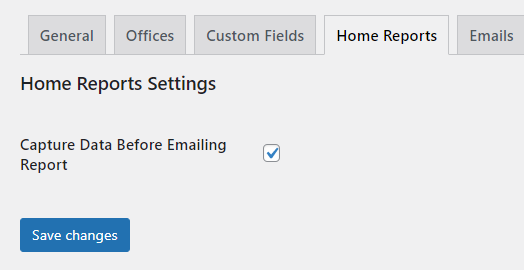 To benefit from this new functionality you can update to the latest version of the Home Report add on (version 1.0.6) through WordPress, or download the add on by clicking the link below: