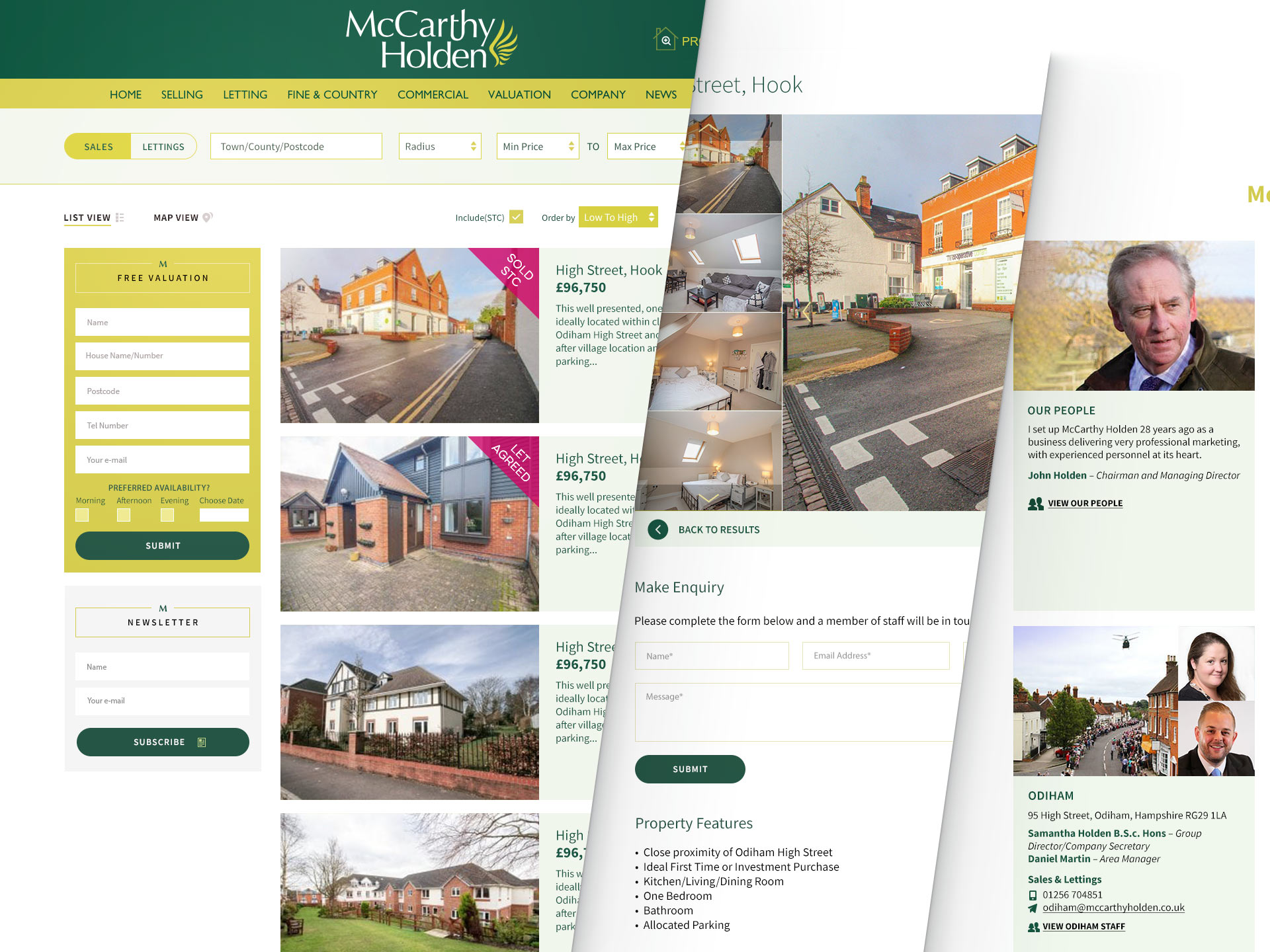 McCarthy Holden are an innovative estate agency, selling and letting property in Berkshire, Hampshire and Surrey. Since the 80s, they have been trying to stay ahead of the competition in the property industry. They converted their old website to a Property Hive integrated one using one of our recommended design agencies, Servon Design. 
The website has all the basics you would expect from an estate agents website including integration with property software (Rezi) to display property results and details. 
McCarthy Holden were keen to modernise their website, and using Property Hive add-ons they were able to do this. The infinite scroll and the radial search add-ons makes their website much more user friendly and saves time for potential buyers. 
Here's a more detailed explanation of each of the add-ons this WordPress site uses:
You can visit the McCarthy Holden website here. Servon Design who designed and developed the McCarthy Holden website are approved Property hive website developers. You can read how they helped develop the McCarthy Holden website here: McCarthy Holden case study.