Now Import Properties From BDP Estate Agency Management Software
24th May 2022
---
Users of the BDP Estate Agency Management Software will be pleased to hear that you can now use Property Hive to automatically sync your property stock to your WordPress site.
Our Property Import add on has just been updated to version 1.2.91 which includes support for it's latest format, this time in the form of the BDP JSON API.
When creating a new property import you'll have the option to choose 'BDP API' from the list of available formats. You'll then go through the normal step-by-step wizard where you'll need to enter your API key and other credentials that BDP have provided. Your properties will then be automatically imported at regular intervals and shown on your estate agency website instantly.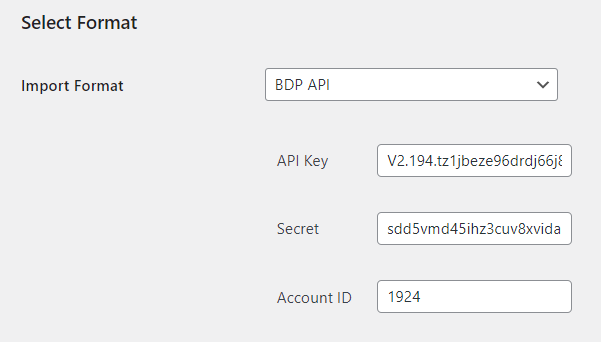 To start importing properties from BDP to your WordPress website, the latest version of our Property Import add on can be purchased below: