Home Move Estate agents, based in Northampton have over 40 years combined experience in selling houses. Their website reflects their customer driven ethos, and expertise in the field.
The website is easy to navigate and a joy to use with everything laid out intuitively. Property searching with Home Move Estate Agents is a pleasure.
Property Hive helped them to install, set up and modify the website to their specifications via our integration service.
They also use our Property Import plugin, allowing them to automatically import properties from Loop, straight to their website.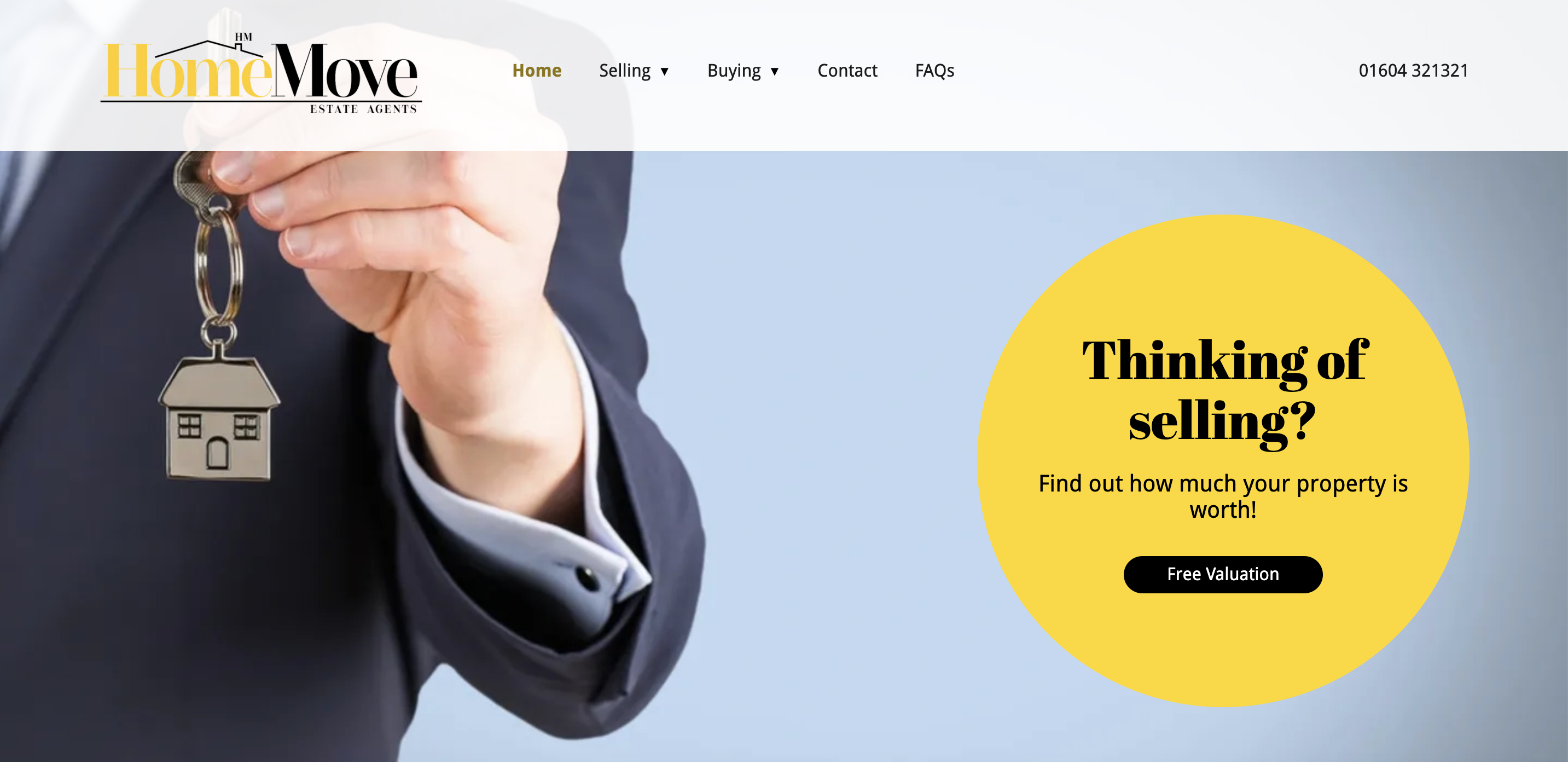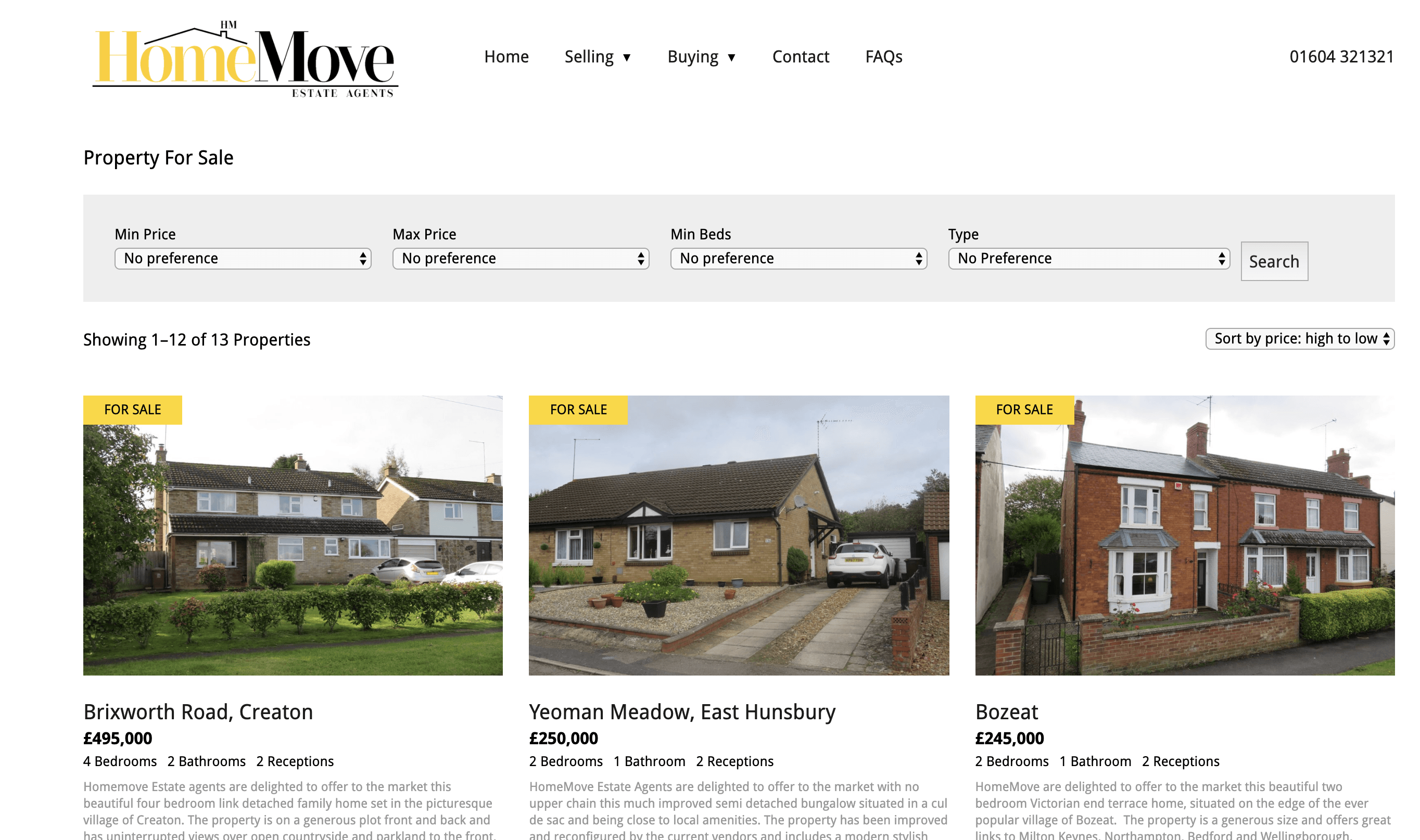 Visit Home Move Estate Agents' website here.
If you're looking for a new estate agency website using WordPress and Property Hive, this will show you what is possible using a free plugin and a single add on!