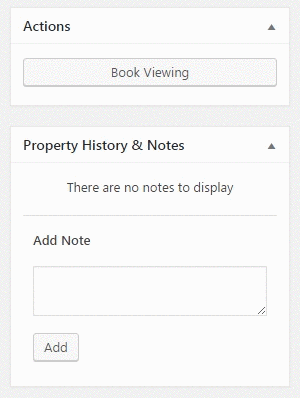 Book Viewings In Seconds
Viewings can be entered from the property, the applicant, or the 'Viewings' section of Property Hive. We've put our focus on making it quick and easy to record new viewings meaning you can enter them in just seconds (our record is 3 seconds!).
Track The Viewing Status
Once a viewing has been entered, it's easy to record it's status as it progresses. Log when it has been carried out, record the applicant's feedback, mark whether the feedback has been passed onto the owner, and even book a second viewing or record an offer off the back of it.
All status changes are logged in the viewings history so you can see exactly what happened, when and by who.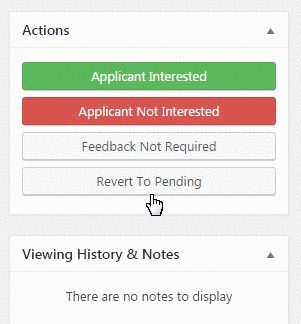 Lists Of What Needs To Be Chased
From your WordPress dashboard you'll have the ability to see at a glance which property viewings need to be chased for feedback.
Viewings Displayed Where You'd Expect Them
You can access the full list of viewings from the 'Viewings' area of Property Hive, however you can also see a list of viewings relating to individual properties and applicants by going into the individual records. From here you'll have a 'Viewings' tab where you can see a full list of upcoming and past viewings relating to the property or applicant in question.